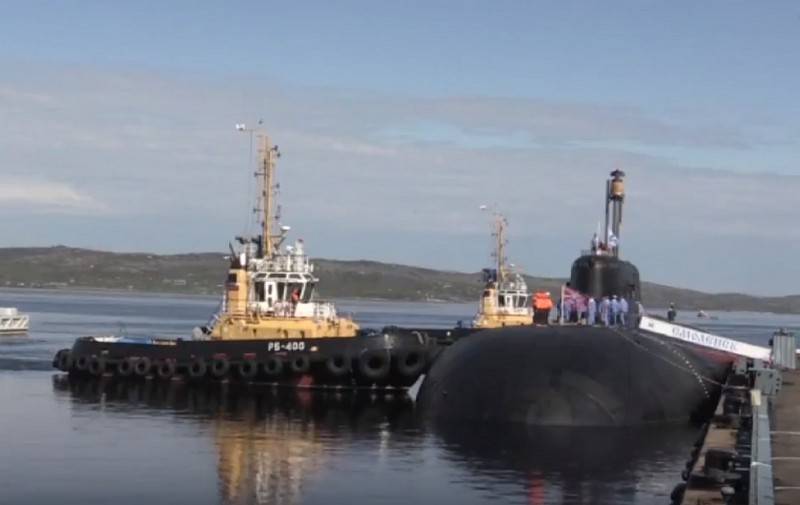 The crew of the Russian nuclear submarine "Smolensk" project 949A, code "Antey" North
fleet
ten days in quarantine due to suspected infection with coronavirus. It is reported by RBC with reference to two sources in the Ministry of Defense.
According to the publication, the crew was quarantined after it became known that the crew members communicated with a civilian who was flying on the same flight with a person infected with coronavirus. A coronavirus test, taken from a specialist who arrived to service submarine components and assemblies, gave a negative result, but a decision was made to isolate the entire crew of the submarine.
As part of the implementation of preventive measures to prevent the threat of infection and the spread of viral infections, restrictions were imposed on the crew of the Smolensk nuclear submarine missile cruiser and a number of servicemen with colleagues and family members
- cites the publication of the word source.
During the forced quarantine, no sick people were found among the crew, a repeated specialist test conducted after 10 days also gave a negative result. After that, the staff was transferred to normal duty.
The base functions as usual. All rumors regarding the boat and the crew's health were not confirmed.
- summarized the source of the publication.
The Ministry of Defense confirmed that to date, infected with coronavirus in the Russian armed forces have not been identified.
4 thousand 513 tests of military personnel for coronavirus carried out, all the results are negative, no sick
- says the official bulletin of the military department.
The Ministry of Defense also reported that, as part of the prevention of the coronavirus epidemic, 32 departments have deployed special departments for 4 beds, and 800 mechanical ventilation devices have been prepared for work. If necessary, they can also accept the civilian population.