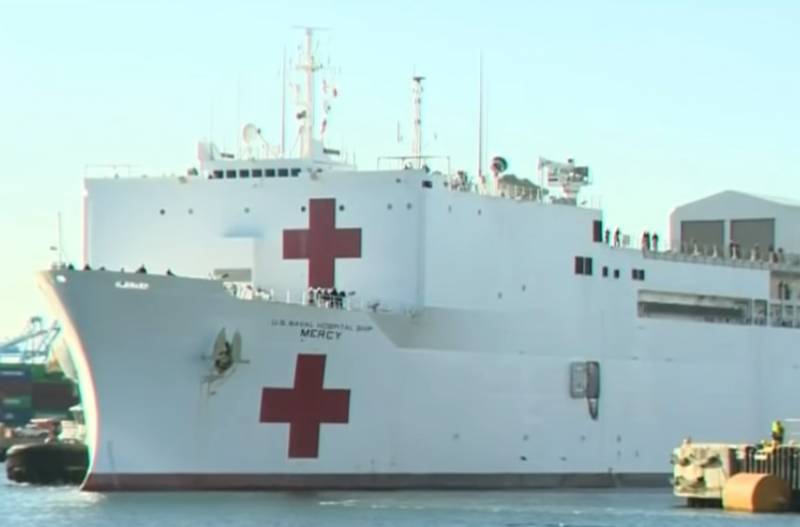 In Los Angeles, the train driver attempted to ram the USNS Mercy floating hospital. The ship has recently arrived at the port.
The Los Angeles Times reported the incident.
On March 31, the locomotive driver derailed it, sending it to a ship at the port. The locomotive, having not reached about 200 meters to the USNS Mercy, stopped. Neither the driver nor anyone else was injured. There was a fuel leak on the locomotive because it was damaged.
The prosecutor's office said that 44-year-old man Eduardo Moreno was in the locomotive of the Pacific Harbor Line train. He stated that the ship seemed suspicious to him, so he wanted to draw people's attention to this:
People do not know what is happening here. Now they will know. It was damn exciting. I had one chance, and I took advantage of it.
Moreno decided that the goal of a floating hospital is to infect a population with a coronavirus or seize power.
Now this person can go to prison for 20 years. The investigation is checking his ties with extremist organizations.
A military hospital was sent to Los Angeles to accommodate patients on board a local hospital who were not infected with COVID-19. It can accommodate up to a thousand patients. Onboard there are 800 medical workers.