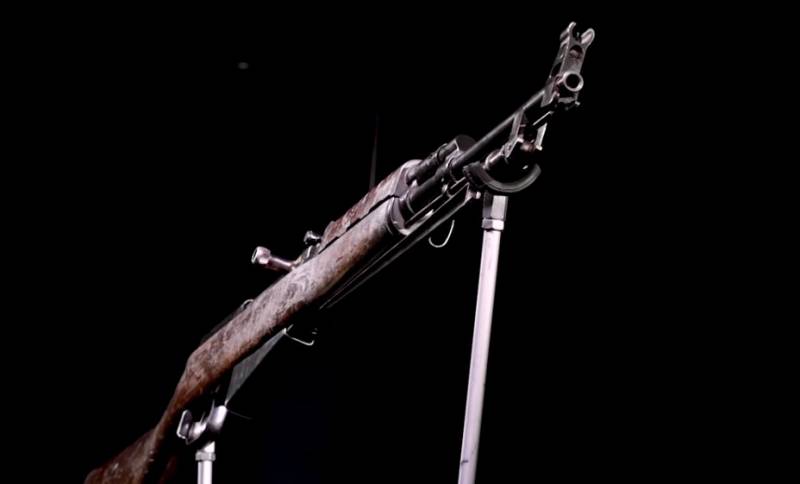 The legacy of Mikhail Timofeevich Kalashnikov includes many samples of small arms
weapons
. Some of them have gained world fame, while others have remained experienced, and almost nothing is known about them to this day.
One of the inventions of the famous Soviet designer, which remained in the shadow of the legendary AK-47, was a rare example of a weapon - a Kalashnikov self-loading carbine of 1948.
History
this carbine is little known. This weapon is mentioned in the book "AK-47: weapon-legend", published by E.M. Kalashnikova, daughter of Mikhail Timofeevich.
Arriving at the factory and setting up serial production of a Kalashnikov assault rifle, Mikhail Timofeevich recalled that he worked on a self-loading carbine. The idea of ​​creating such weapons was also interesting to him. As a result, he entreated the chief engineer to be allowed to make several more samples of another weapon in the process of working on the machine, the idea of ​​creating which he had in his head. Among such weapons was a self-loading carbine.
Unfortunately, this weapon remained on the periphery of history, although, from the point of view of constructive perfection, at one time it surpassed the S.G.Simonov rifle, already ready at that time.