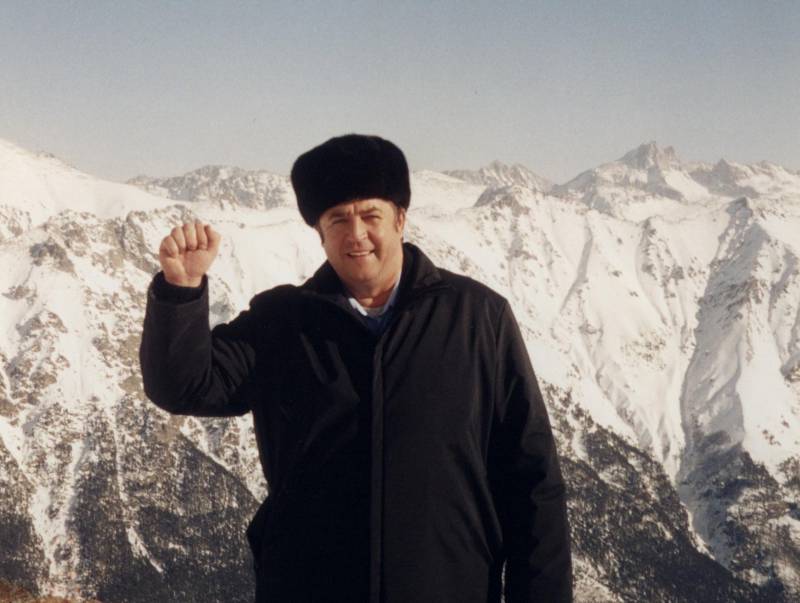 The road always called him. His name was people, their troubles and problems. It seems that he knew everyone in the North Caucasus. I was always amazed, as in any village, in any village, residents approached him and said:
- Hello, Alexander Vladimirovich, we are again happy to see you!
Roman Perevezentsev, journalist.
Alexander Vladimirovich was a unique person: he united the non-integrable and disconnected the non-integrable, so that people themselves did not even understand how all this happens. I was always amazed at his vitality, his approach to life and his attitude towards people. He really loved life, his land, Russia! .. A man with a capital letter.
Andrey Chemerkin, four-time world champion, champion of the XXVI Olympic Games in Atlanta.
This is not a simple person, not a layman, but a Man made of another material. He did not protect himself. He walked forward and led us along. I do not think he left. He is now among us. In our thoughts, in our hearts.
Nikolay Lyashenko, retired police colonel, chief of the Budennovsky police department (1988-1997).
We allowed ourselves to cite only a few fragments from the statements of people who knew Alexander Vladimirovich closely. In fact, there are a lot of people who speak warmly about this person in the North Caucasus. He helped with one word, the other with deed, the third with life.
Documentary film "Alexander":