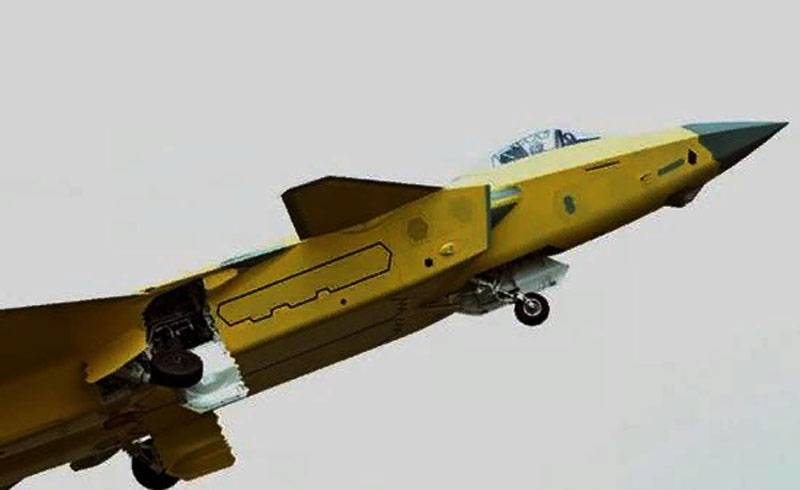 The Chinese media published a review on the J-20 fighter. In China, recall, this combat aircraft belongs to the fifth generation. On the Sina information portal, it is noted that Chinese manufacturers "have made significant progress in creating the fuselage of the aircraft, as well as its stealth coating."
In particular, photographs of the J-20 are given, in which, as the author notes, the author "does not see any connecting joints using traditional rivets".
From the article:
You can also see zigzag connections of elements, including on the weapons compartment. This allows you to evenly apply a stealth coating.
Further, the author says that Chinese manufacturers "took into account the mistakes of American colleagues who created the F-22 fighters." The pages of Sina recall some problems with the stealth coating of fifth-generation American aircraft: cracks on this coating, traces of its corrosion (previously photos with similar problems were published, including on Military Review).
From the article:
The integration of the fuselage parts of the J-20 fighters is impeccable, such is the coating to reduce the radio-electronic visibility of the aircraft.
The author writes that in the American F-22, up to 60 percent of silver is used for stealth coating. And when updating the coating, according to Sina, the Americans tried to save money, but "this does not lead to anything good for the durability of the coating."
From the article:
When updating the F-22 to F-22A with the update of stealth materials, they had problems. Vulnerability revealed.
It is alleged that the Americans decided to reduce the level of precious metal in the material by several percent.
From the article:
The combination of the original material in the stealth coating and its new version leads to cracks and foaming.