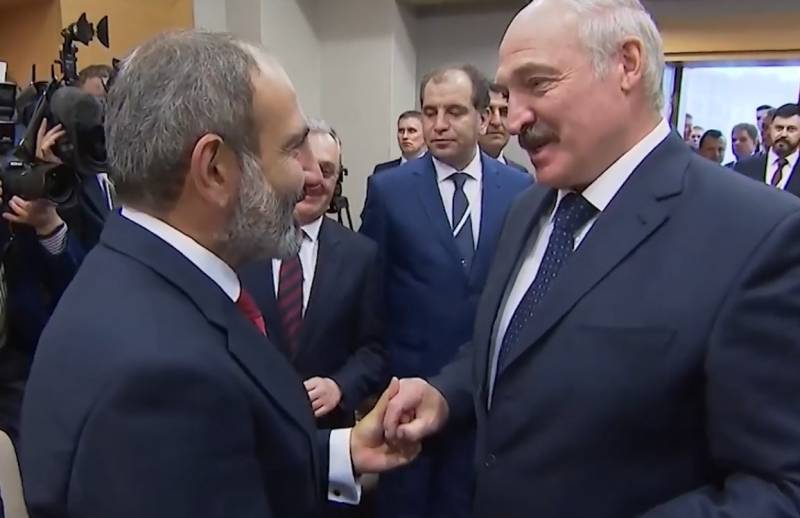 Belarusian President Alexander Lukashenko and Armenian Prime Minister Nikol Pashinyan held a telephone conversation on March 31. Her initiative came from the Armenian side.
A brief report on the conversation between the leaders of the two states appeared on the official website of the President of Belarus.
One of the main topics of discussion among the leaders was the cost of hydrocarbons purchased in Russia. Lukashenko and Pashinyan agreed that the price of Russian gas offered to Armenia and Belarus is clearly overstated. It does not at all correspond to either the world average level or the current situation on the hydrocarbon market.
The annual volume of gas purchased by Minsk in Russia is approximately 20 billion cubic meters. Last year, its price for Belarus was 127 dollars per thousand cubic meters. This year, by agreement of the parties, Russia did not give Minsk a discount and continues to supply fuel at the previous price.
In addition to the energy issue, Alexander Lukashenko and Nikol Pashinyan discussed other economic problems that have arisen recently. Among other things, they discussed the initiative of the Belarusian president, in which he proposed organizing a meeting of the heads of state of the EAEU.
The parties also touched upon healthcare in the conversation, in particular, the fight against the spread of viral infections.