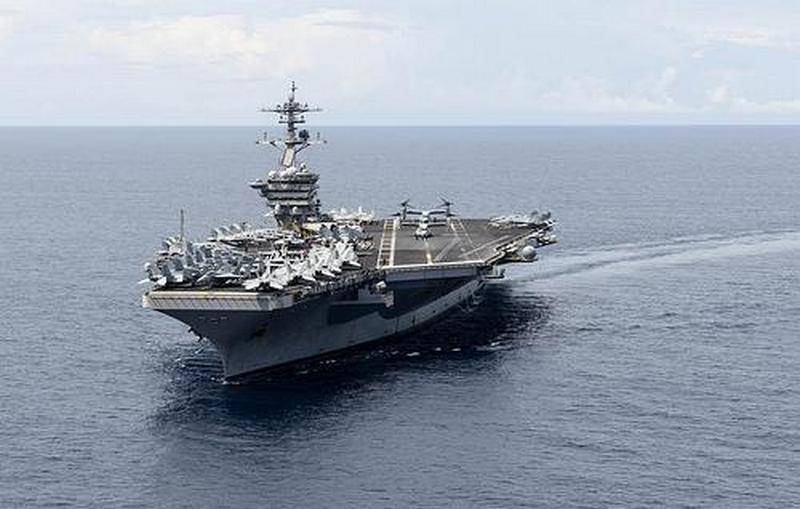 The American aircraft carrier Theodore Roosevelt, on board of which a coronavirus outbreak is recorded, will not be quarantined in the port, but will continue to carry out combat missions. This was stated by the commander of the United States naval operations, Admiral Mike Guilday.
Speaking at a briefing on the situation on the aircraft carrier, Gilday said that the ship will remain in service and that he is still ready to carry out the tasks.
As for Theodore Roosevelt, we have made great progress in testing (among the crew - approx.) And returning people from the ship. We will increase testing efforts. We will spend it fast. Aircraft carrier in full (performs its functions - approx.), It remains
- declared admiral.
In turn, the acting US Navy Secretary Thomas Modley said the Navy's command plans to remove 2700 crew members from the aircraft carrier, but part of the crew will remain and will support the aircraft carrier in combat so that, if necessary, the ship leaves.
We have already removed about 1 thousand personnel from the ship. And over the next couple of days, we expect to bring 2700 people ashore. I want to note that we cannot and will not remove the entire crew from the ship
- he explained.
Modley also said that currently 93 confirmed cases of coronavirus infection have been recorded on board, a total of 1273 people have been tested, but data on them has not yet arrived.
Earlier, US Secretary Mark Esper emphasized that despite the spread of the coronavirus, the Pentagon will not take measures that will make it impossible for the American army to carry out tasks.
It is impossible to close the armed forces. We have a mission - protecting the United States and its citizens, and we are fulfilling it
- the minister said.