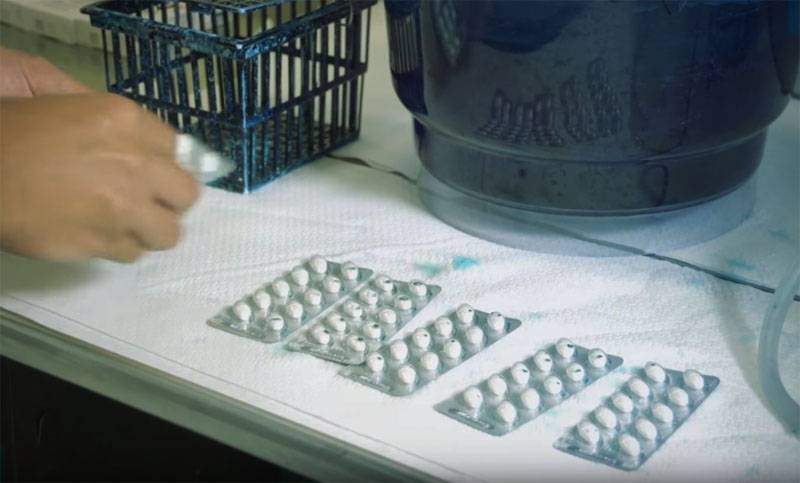 In the Netherlands, they announced that the country is entering a phase of drug shortages. Ludwig Casteliins, director of one of the largest drug wholesalers in the Netherlands, said in an interview with the Dutch press that there are two reasons for this.
Castellians:
About 80 percent of all drugs to our country come from China and India, but in these countries many factories producing drugs are closed today, others are transferred to a less intensive mode of operation in connection with coronavirus. But coronavirus is only one reason. Another reason is the pressure on China and India. In 2017, China closed 1,5 thousand (!) Factories producing medicines in order to reduce harmful emissions into the environment.
Ecologists pressured.
These statements provoked a really violent reaction not only in the Netherlands themselves, but throughout Western Europe. Surprised comments by ordinary citizens indicate that they seriously considered the EU to be self-sufficient in drugs. Now it turns out that the very Netherlands bought the lion's share of medicines and continue to buy from Asian manufacturers. And when they reduced production, Europe began to face a shortage of drugs, depending on Chinese and Indian manufacturers.
According to Ludwig Kasteliins, at the moment there are not enough drugs in the first place for the treatment of tuberculosis.
The representative of the drug procurement company said that in such a situation, the problem with coronavirus in the Netherlands could worsen.
In this regard, it is worth taking a closer look at the situation on the drug market in the Russian Federation. It is no secret that imported drugs occupy more than a substantial percentage of the market in our country. So, according to the FCS, Russia increased the volume of imports of drugs in 2019. In the first 8 months of last year, procurement volumes grew by about 5%, reaching $ 5,66 billion. As you can see, the dependence on foreign supplies is great. At the same time, according to RNC PHARMA, in the first two months of this year, the import volume of the so-called finished dosage forms fell by almost 65 percent compared to the same period of the year 2019.