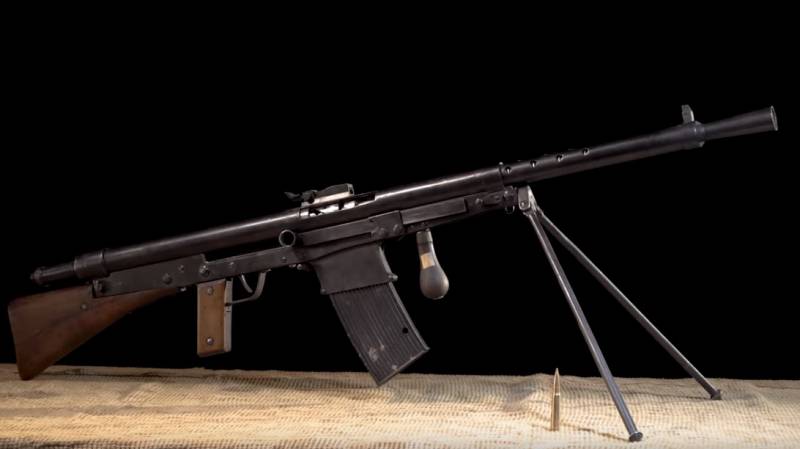 Since World War I, the Shosh system machine gun has gained a negative reputation. According to many weapons experts, the title of one of the worst RP of the XX century is well deserved. It could have been worse ...
Firstly, when it was created, dubious design decisions were used (an open store, monstrously designed and scaling a metal sight down and to the right, long fragile bipods that made the soldier more visible). Plus, low combat qualities were added (in the field,
weapon
jammed or completely broken after hundreds of shots) and low quality production and materials used. To top it all off, in the manufacture of a light machine gun there was no control over the release program.
All this together led to the fact that the French Shosh machine gun deservedly caused dislike among soldiers at the front who had to risk their lives with such unreliable weapons in their hands. However, despite the shortcomings, the Shosh light machine gun still got to the front.
In a video prepared by Kalashnikov Media, historian Andrei Ulanov will answer the question of why during the First World War they did not refuse this sample, which received a lot of complaints. In addition, Ulanov will talk about one significant advantage that was possessed by the French Shosh machine guns.