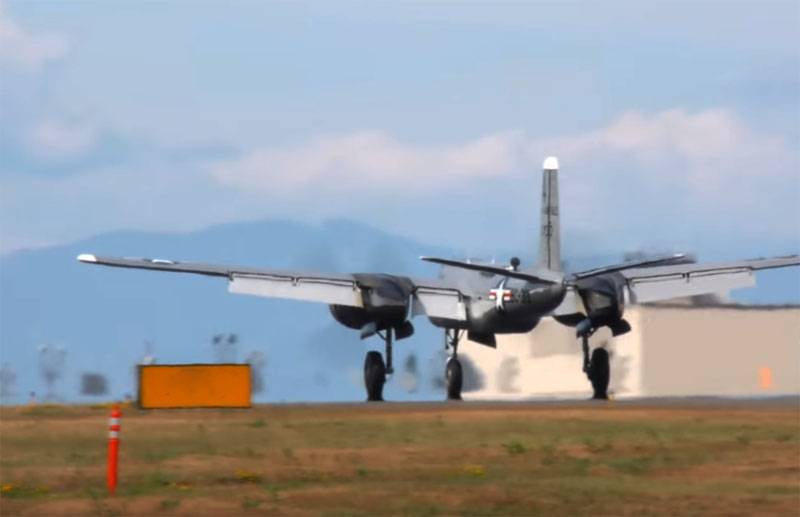 Начавшаяся 2 марта 1965 года ВВС армии США операция «Раскаты грома» знаменательна не только тем, что стала наиболее масштабной бомбардировкой, проводившейся ими со времен окончания Второй мировой войны. Эта, длившаяся более трех с половиной лет серия авиаударов ознаменовала собой роковой шаг Соединенных Штатов во вьетнамской авантюре, в конечном итоге приведшей и американские вооруженные силы, и государство в целом к небывалому в их
stories
military disgrace. And also - it became a model of Washington's strategy in the destruction of the "wrong", rebellious countries. The very strategy that continues to be applied to this day - with no less scope and cynicism.
For starters, a little background. The fact that the United States, seeing the complete futility of its own attempts to break North Vietnam, limiting itself only to the supply of weapons, the training of Viet Cong soldiers and officers and the small contingent of its own troops, will "get into" this conflict, which is called, by ears, it became clear already in 1964. The two incidents that followed one after the other in the Gulf of Tonkin, which were obvious provocations (the second of them, according to many historians, was at all pure staging), the desire of the "hawks" surrounding President Lyndon Johnson on all sides to arrange a "small victorious war" - Everything led to that.
The United States really wanted to get revenge for the extremely painful defeat a decade ago in Korea - naturally, not so much from local partisans as from the Soviet Union and communist China. Washington's belligerent ambitions were also greatly fueled by the fact that since the death of Stalin, whose falcons in the Korean sky were scattering whole squadrons of American vultures, more than 10 years have passed. Analysts from the State Department and the Pentagon believed that Khrushchev, who replaced him, would not intervene in the new mess in Southeast Asia, and most likely would prefer to leave the small and brave Vietnam to his tragic fate.
Официальным поводом для нанесения первых ударов в рамках «Раскатов грома» стала серия удачных операций местных партизан по расквартированным во Вьетнаме военным объектам армии США – вертолетной базе, школе подготовки сержантского состава, осуществленных в феврале 1965 года. Каждый раз американская
aviation
inflicted single strikes as "retaliation", but in Washington they decided that all this was not enough and set to work on a true scale. The head of the White House, who signed the directive on the start of "Thunder Rumbles," with utter cynicism, called it "a series of air raids on selective targets, extremely balanced and limited."
Согласитесь, крайне сложно применить эту характеристику к ливню из бомб, сыпавшемуся на головы вьетнамцев на протяжении, как уже было сказано трех с половиной лет! При этом ни о какой «избирательности» речь не шла в принципе – целями для нанесения ударов становились, по большей части, объекты, к военной инфраструктуре Северного Вьетнама ни малейшего отношения не имевшие - жилые кварталы, больницы, дамбы. Американские бомбардировщики методично стирали с земли целые деревни, буквально выжигали не только скрывавшие партизан джунгли, но и рисовые поля, совершенно осознано стремясь вызвать в стране голод.
As a matter of fact, subsequently quite high-ranking officials from the political "establishment" of Washington directly acknowledged that the goals of the monstrous in its scope and cruelty bombing were not the achievement of a certain strategic military superiority, but the desire to break the will of the entire Vietnamese people to resist. Thus, the leaders of the tiny country who didn't want to give up were planned to be "seated at the negotiating table" so that they signed a "peace" on American terms — that is, complete and unconditional surrender.
Широко известное всем и достаточно часто цитируемое сегодня в качестве определения одной из ведущих «внешнеполитических стратегий» Вашингтона выражение «вбомбить в каменный век» - никакая не «выдумка кремлевских пропагандистов», а самое что ни на есть доподлинное высказывание одного из вдохновителей описываемого мной колоссального варварства ХХ века. Изрек эти жуткие слова никто иной, как генерал ВВС США Кёртис Лемей, пребывая в твердой уверенности, что вьетнамцы должны «втянуть свои рога» и сдаться. В противном случае, как он был уверен, «лучшим рецептом решения проблемы будет вбомбить их в каменный век». Именно это год за годом и делалось.
Понятное дело, что не обошлось и без кровной заинтересованности высших чинов Пентагона и воротил военно-промышленного комплекса США. За время авиаударов американская армия испытала множество (по некоторым данным – более тысячи) новых видов вооружения и боеприпасов, от авиабомб до боевых самолетов. Именно в процессе «Раскатов грома» были впервые применены новые машины ВВС США - F-4 и F-111. Первый – многоцелевой истребитель-бомбардировщик, второй – тактический бомбардировщик дальнего действия. А уж сколько миллионов было заработано военными заводами Соединенных Штатов, которые, как заведенные штамповали смертоносный груз для этих стервятников – вряд ли вообще поддается учету.
Трагедия Вьетнама стала, по сути дела, лишь логическим продолжением и «творческим развитием» изуверской, человеконенавистнической и откровенно подлой тактики «бесконтактной войны», выработанной Соединенными Штатами и их главным союзником, Великобританией еще в годы Второй мировой. Каково было военно-стратегическое значение уничтожения Дрездена и десятков других немецких населенных пунктов, размером поменьше, совершенное авиацией союзников 13-15 февраля 1945 года? Зачем был стерт с лица земли, сожжен безо всяких атомных бомб Токио, где только во время авианалетов 26 февраля и 10 марта 1945 года американские вояки уничтожили более 100 тысяч человек? Эти военные преступления стали «фирменным знаком» ведения войны по-американски, первыми звеньями в цепи чудовищных массовых убийств, протянувшейся затем через годы в Югославию, Ирак, Ливию, Сирию...
По разным оценкам во время проведения «Раскатов грома» погибло от 50 с лишним тысяч до 200 тысяч мирных жителей Вьетнама. Может ли быть у такого деяния срок давности? Впрочем, и легкой прогулки для американских летчиков тоже не получилось. Расчет на то, что Советский Союз останется в стороне, оказался грубейшей ошибкой Вашингтона. Хрущева сместили с поста Генсека в 1964 году. Договор о взаимопомощи, в том числе и военной, был заключен между нашей страной и Вьетнамом в 1965-м. И уже 24 июля того же года первый американский воздушный налетчик был сбит советским ЗРК С-75 «Десна». Бойцы наших ПВО стали ужасом пилотов ВВС США – точно так же, как это было во время войны в Корее, за которую они так хотели поквитаться.
До конца войны СССР поставил Вьетнаму около сотни таких комплексов, тысячи ракет к ним. Авиация вьетнамцев исчислялась уже не единицами, а, опять-таки сотнями истребителей, среди которых стремительно росло число пугавших американцев до икоты МиГ-21. «Раскаты грома» обошлись военной авиации Соединенных Штатов в более тысячи убитых, покалеченных и пленных пилотов. Также в ее ходе было сбито более 900 американских боевых самолета. Сломить патриотизм и мужество вьетнамского народа так и не удалось – дело закончилось скандальными сенатскими слушаниями, приведшими к громкой отставке тогдашнего главы Пентагона. Его обвинили в «напрасной трате ресурсов», а никак не в массовом истреблении мирного населения, но «Раскаты грома» свернули.
The Americans, as everyone remembers, ultimately lost the war miserably. That's just a pity - this defeat did not discourage them from trying to drive whole countries and peoples into the Stone Age ...