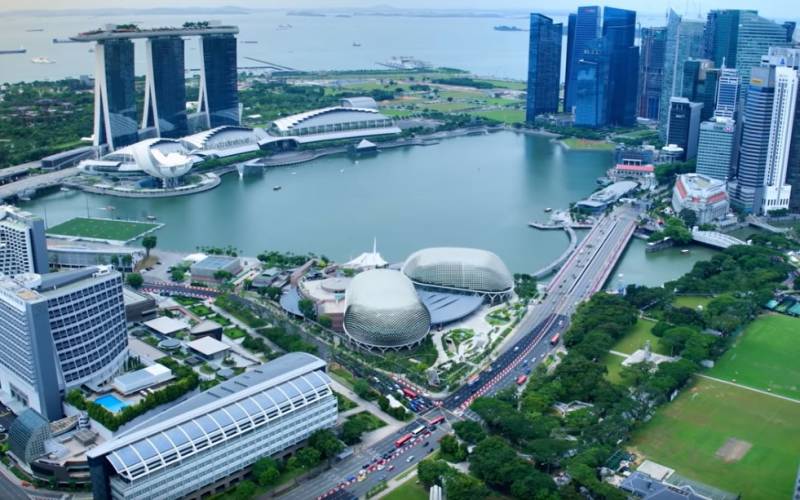 During the next crisis, economic analysts from almost all over the world are turning their eyes to Singapore. As already noted in one of its recent materials, Military Review, this happens because over the past couple of decades, Singapore has become a kind of indicative state in terms of processes spreading throughout the world.
Speaking very simplistically, economists observe Singapore for the reason that almost all the economic trends that manifest themselves in Singapore, after a short time spread to the entire "developed" and "developing" world. Whether the trends are positive or negative. Today, all economies of the world are "falling", and Singapore's economy is no exception at the moment.
This time, the attention of economists was attracted by trends in the labor market of the "indicator state". A major consulting agency, Mercer Singapore, reports that almost every fourth company (namely, 22%) has decided to freeze employment by the end of the year. It should be noted that the sampling was carried out for 232 companies from various fields.
11% of companies are going to take the soft path of optimization during the crisis and reduce the part of the fund when it was supposed to increase employees' salaries. At the same time, 8% of companies have already cut salaries for their employees or are going to cut them in the near future.
The largest number of companies that are ready to offer employees "tighten their belts" are companies from retail and wholesale trade, the energy sector, technology companies, and tourism and hotel business.
At the same time, Mercer Singapore notes that companies can not afford to significantly reduce the wages of employees, let alone dismiss them without providing other options with jobs. The country has a job support program for financial crises. The decrease in wages in these areas does not exceed 4,1%.
It is noteworthy that according to the most pessimistic forecast, Singapore's GDP may fall by 4,1% at the end of 2020. For comparison: pessimistic forecasts for the fall in GDP of Italy and Spain for 2020 - above 20%. Optimistic ones look worse than the most pessimistic ones in Singapore - a 4,5-5% drop. If the economic decline really amounts to about 20%, then these will be incredible figures for Europe in recent decades.