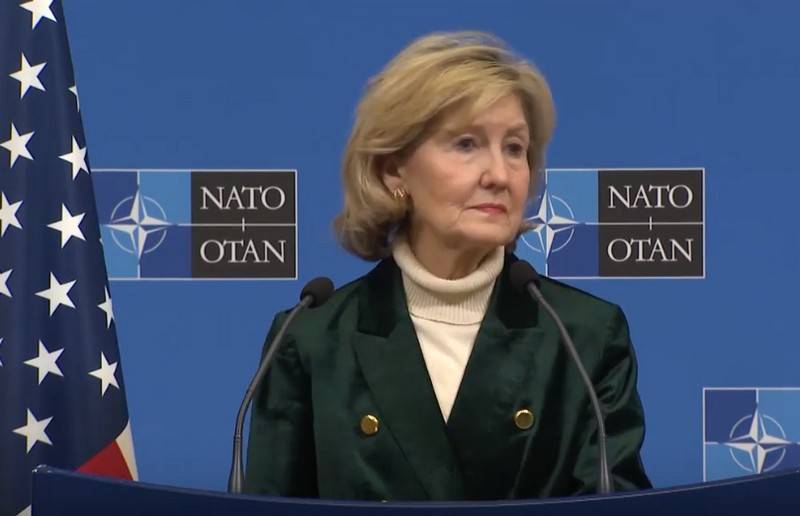 The United States is ready to assist Turkey in its confrontation with Syrian government forces in Idlib province, provided that the Turkish authorities decide not to deploy Triumph S-400 anti-aircraft systems in the country. This was stated by US Permanent Representative to NATO Kay Bailey Hutchison.
According to the US Permanent Representative, Washington is ready to help Ankara repulse the "Syrian aggression" carried out with the help of Russia, but only on condition that Turkey "removes" Russian S-400 air defense systems from its territory.
We hope that Turkey will be able to repulse Syrian aggression with the support of Russia, as a result of which many Turkish soldiers were killed. We hope that we can put together a package of assistance to Turkey. We hope that Turkey will not deploy the Russian air defense system in its country - it holds back the potential that we can provide them to counter Syrian aggression
- said Hutchinson, adding that she hopes that Turkey will remove the air defense system, which is located in the very center of Ankara.
Recall that earlier Turkey requested military assistance from the United States in the confrontation with the Syrian government army in the province of Idlib, where Syrian forces began to dislodge pro-Turkish groups that controlled the province. It is known that Ankara requested the deployment of American Patriot air defense systems on the border with Syria to establish an unmanned zone over Idlib, ammunition and other assistance.
Currently, the province has a ceasefire, which is periodically violated by militants of illegal military groups. It is not known what Turkey intended, but the transfer of forces and assets to Idlib does not stop.