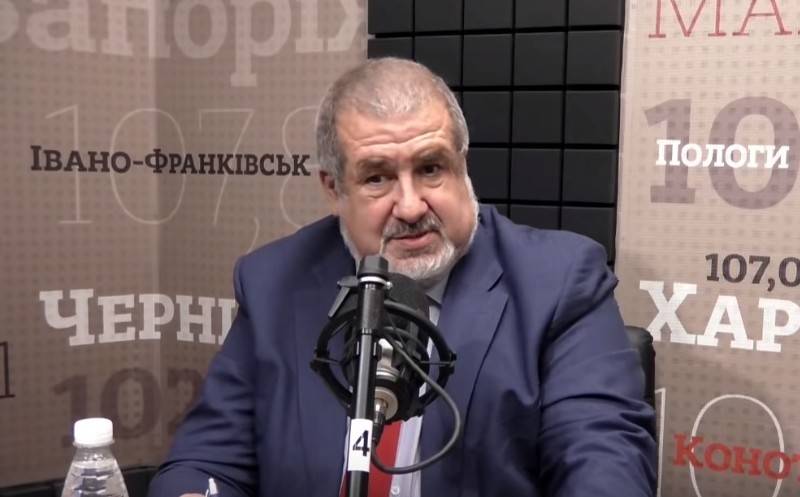 The "march to Crimea" of the so-called "Crimean Tatars" from the Mejlis of the Crimean Tatar people banned in Russia on May 3 will not take place widely publicized and more than once announced in Ukraine. This was stated by the leader of the Mejlis Refat Chubarov on his Facebook page.
According to Chubarov, the march scheduled for May 3 is postponed indefinitely due to the "outbreak of the coronavirus". The campaign headquarters will continue to work on preparing a "campaign to the Crimea" in the remote communication mode and in the format of local meetings, despite the fact that the coronavirus foiled plans.
The new date for the international non-violent action "The World against Violence and Occupation. March of Dignity" will be determined taking into account the epidemiological situation in Ukraine
- said Chubarov.
This statement Chubarov commented in the Crimea. According to the head of the Crimean regional national-cultural autonomy of the Crimean Tatars Eyvaz Umerov, the abolition of the "March of Dignity" is associated with the cowardice of its organizers.
(...) the cowardly gut of Pan Chubarov reappeared. The man who did not exclude the possibility of a forceful breakthrough across the Russian border into the Crimea ... was frightened of the coronavirus and canceled the march to the Crimea. (...) the epidemic gave the leaders of the Mejlis the opportunity to cancel the march, which was not supported by any Crimean Tatar
- declared Umerov.
According to the co-chairman of the Assembly of Slavic Peoples of Crimea Roman Chegrints, the situation with coronavirus became only a screen for the organizers of the march, but in fact no one allocated money to them, since this action is not interesting to anyone in Ukraine or the West.
Earlier, Chubarov announced a "march to the Crimea." According to Chubarov, a walking march from the territory of Ukraine to the territory of Crimea will take place on May 3, in which members of the organization headed by him, "people's deputies" and some "representatives of Western partners" will take part. It is assumed that the march will cross the border with Crimea at the checkpoint "Chongar". At the same time, Chubarov said that "he does not exclude the option of a forceful breakthrough."
Earlier, Chubarov said that the purpose of the event was to help international organizations implement their decisions in support of the sovereignty and territorial integrity of Ukraine.