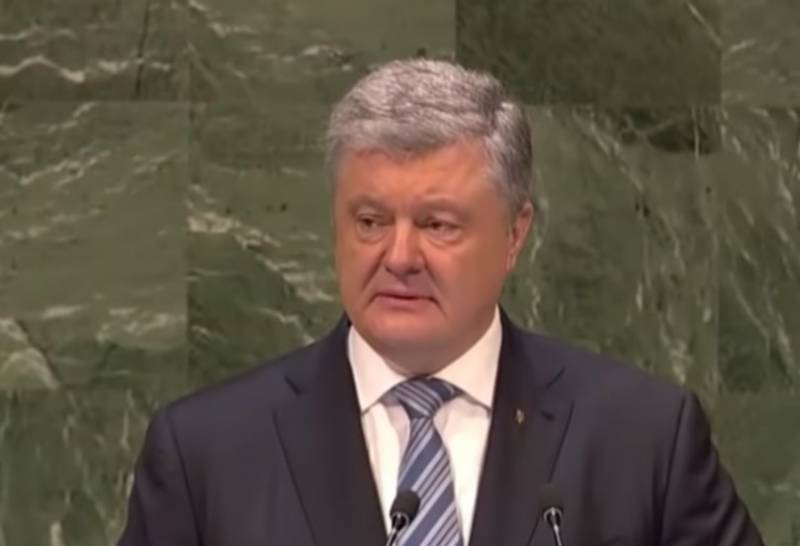 Former President of Ukraine Petro Poroshenko, the National Anti-Corruption Bureau of Ukraine (NABU) dropped charges of corruption. The criminal case against him was closed on March 20.
This was reported by the Ukrainian News publication, citing a source in NABU.
Petro Poroshenko was accused of embezzlement of 1,5 billion dollars, which were blocked in the accounts of his predecessor, Viktor Yanukovych. After a thorough investigation, Ukrainian law enforcement officers did not find the corpus delicti in the actions of the ex-guarantor, and therefore removed charges from him.
The initiator of the criminal case was the Cyprus offshore company Wonderbliss Ltd. The company suffered from special confiscation of $ 1,5 billion from the accounts of Yanukovych and his inner circle. Previously, these funds were under arrest.
Cypriots suggested that Ukrainian President Petro Poroshenko was involved in embezzlement of money, speaking in this case as an "instigator". Failure to prove Peter Alekseevich failed, so the case had to be closed.
Something tells us that the further fate of $ 1,5 billion is unknown to either Ukrainian law enforcement officers or Cypriot businessmen.
By the way, the arrest was earlier removed from the accounts of Viktor Yanukovych's entourage in several Ukrainian banks.