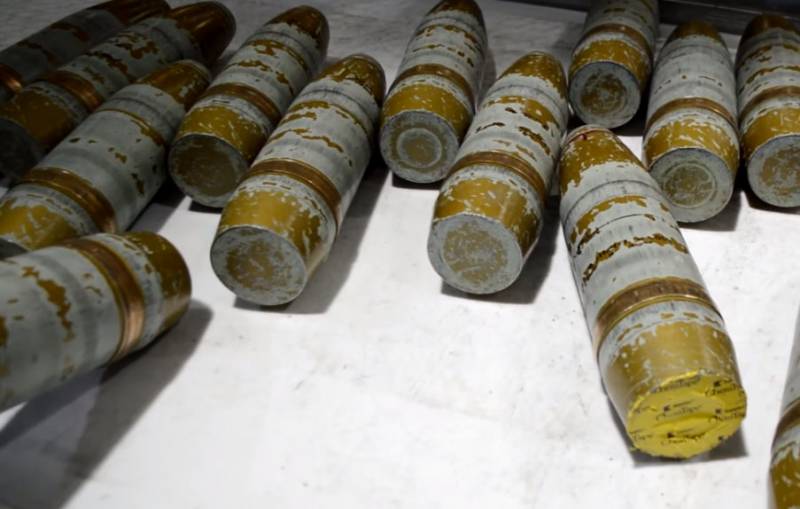 Ari Egotsi, a correspondent for Breaking Defense in Israel, presented material on the practice of striking IDF air strikes on Syrian territory. The material begins with a statement by an unnamed representative of the Israeli Ministry of Defense that "Israel will not allow the Syrian regime to store and produce chemical
weapon
».
The same source, according to the author, confirmed the recent missile strikes on the territory of the SAR, saying that their purpose was including "objects of the military chemical industry."
From the material:
We will continue to strike as intelligence is obtained.
The article cites a statement by the former director of military-political affairs at the Israeli Ministry of Defense, Amos Gilead, who claims that Damascus previously had stockpiles of 1,3 thousand tons of chemical weapons, but something that supposedly remained after disposal.
Gilead:
The main part was destroyed, but the regime still stores part of the chemical weapons. There is no indication that Assad wants to abandon him. It is extremely worrying that even a few grams of the filling of such weapons can do huge harm, killing people.
Strange logic. If the same article expresses concern about the danger of "even a few grams of chemical weapons stuffing" and talks about the readiness to continue striking at Syrian military chemical industry facilities, then how do these words fit together? Or are air strikes against such objects (if there are any objects at all) not dangerous, unlike the objects themselves?
The material contains a statement by University Professor Tel Aviv Eyal Tsisser, who says the following:
The Syrian regime continues to develop chemical weapons.
The material announced that the program allegedly continues to operate "with the tacit consent of Russia."
From an article with a link already to an unnamed source:
In Syria, nothing happens without the consent of Moscow.
In all likelihood, asking about evidence of Damascus's chemical weapons remains meaningless. If the answer is received, it will be in the style of "evidence is there, but they are secret."