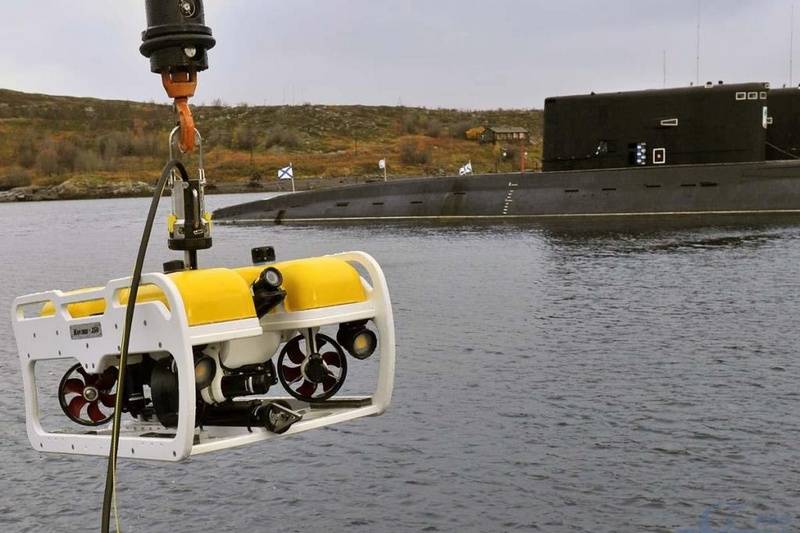 The search and rescue service of the Russian Navy will receive 14 Marlin-350 remote-controlled unmanned underwater vehicles by the end of this year. This was reported by the press service of the Ministry of Defense.
Currently, 43 units of Marlin-350 submarines are in the units and on the rescue vessels of the Russian Navy fleets. These devices, in particular, are part of the standard search and rescue equipment of the latest rescue tugs of the type "Professor Nikolai Muru". After a new batch arrives, the number of devices will increase to 57 units.
Remote-controlled uninhabited underwater vehicles TNLA "Marlin-350" are designed to search for emergency submarines and other objects, followed by inspection and survey work underwater in coastal marine areas or inland waters at depths of up to 350 meters. It can be used for search operations, protection of water areas, inspection of pipelines and cable lines, under-ice operations, scientific research, in oil and gas fields.
The device is equipped with six propulsion devices, of which four horizontal engines are arranged according to the vector scheme. It has good mobility and maneuverability. It is possible to install additional equipment, including a manipulator. A thin and flexible optoelectric cable with low resistance to movement and low buoyancy is used to connect the device and the surface module.