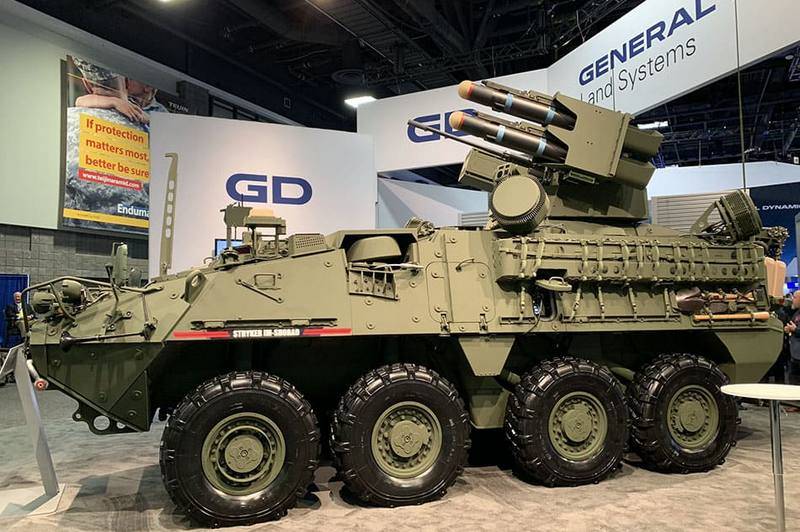 Tests of the short-range maneuverable air defense system (IM-SHORAD) are ahead of schedule, the first test phase may be completed as early as June of this year. This was stated by Colonel Chuck Warshim, head of the defensive missile systems development program.
According to the colonel, the first stage of testing the short-range air defense system IM-SHORAD may be completed in June, and in the fall to undergo full-fledged tests of the combat system. The complex is designed to fill the gap in air defense, which exists, according to the US military, in the European theater of operations. There are currently five IM-SHORAD machines that are used in various tests.
The complex should protect Stryker mobile teams both on the march, and on the battlefield, or at a temporary or permanent location. New mobile air defense systems should make up for the possible shortage of air defense and missile defense.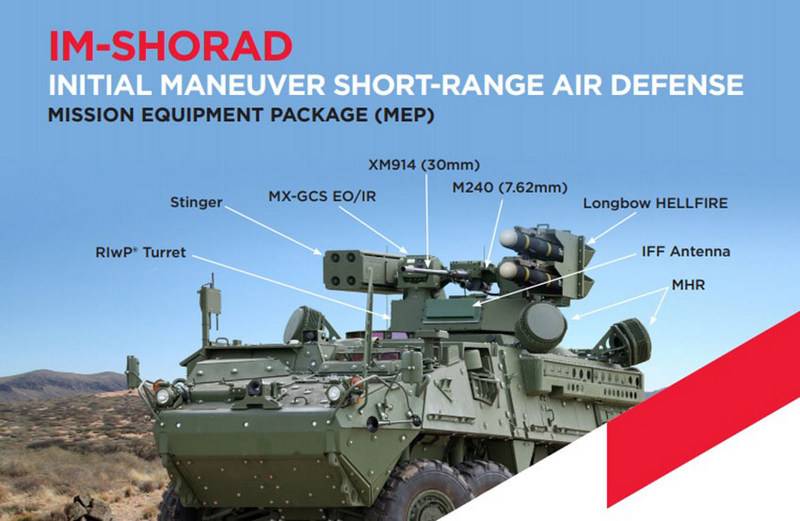 The IM-SHORAD complex is installed on the Stryker platform. The reconfigurable integrated weapons platform (RIwP) can carry four Stinger MANPADS and two Hellfire anti-tank missiles. The module is also equipped with a 30-mm automatic gun M230LF with a coaxial machine gun. To detect targets using a hemispherical radar manufactured by the Israeli company Rada. The system can interact with air defense systems and Blue Force Tracker, a system of field identification "friend or foe".
Also, a recently signed document implies the use of a 50 kW laser.
It is assumed that at the initial stage of the army will require at least 144 IM-SHORAD systems.