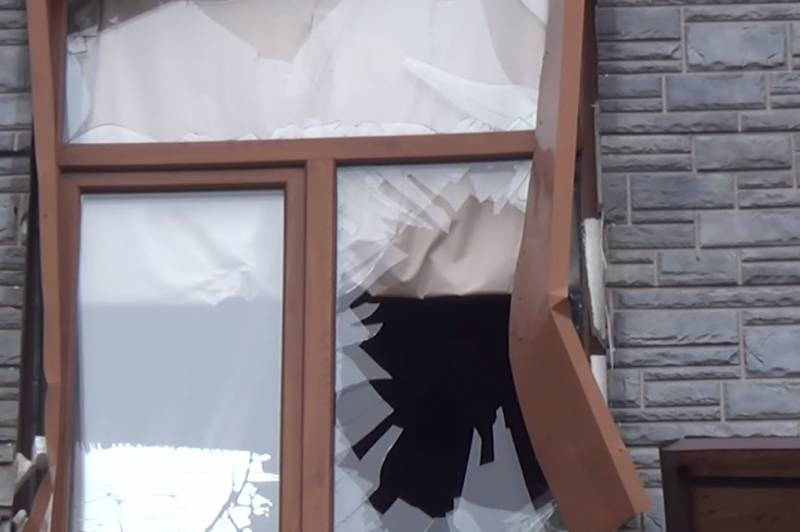 Today, April 1, in the Donbass is not at all a laughing matter. According to the representative of the DPR in the Joint Center for the Control and Coordination of the Ceasefire (JCCC), the Ukrainian security forces violated the terms of the armistice 35 times.
APU fired 162 shells and mines with a caliber from 82 to 122 millimeters. Repeated use by security forces of grenade launchers and small arms was also noted. Nine settlements of the Donetsk People's Republic came under fire.
The head of the administration, Ivan Prikhodko, shared the details of the shelling of the Ukrainian Armed Forces. He told reporters that the central part of the city had come under fire. A direct hit on the territory of the tram and trolleybus fleet was noted. Significant damage was received by six new Donbass buses. Already in wartime, these vehicles began to be produced at the Donetsk Power Plant.
Representatives of the OSCE monitoring mission noted violations by the armed forces of Ukraine (EFU) of the regime for the separation of forces and assets in the area of ​​the settlement of Zolotoe. Although, by agreement between the WFU and the People's Police of the LPR, access to the military and civilians to the neutral zone is prohibited, the OSCE representatives noticed people at the old positions of the Ukrainian military. Prior to this, Ukrainian armored vehicles were discovered near breeding sites, as was reported by representatives of the LPR People's NM.