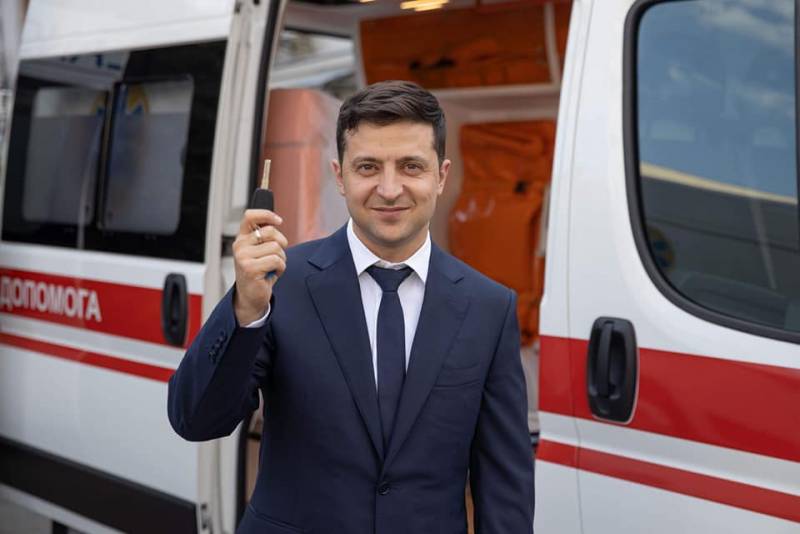 Vladimir Zelensky should dismiss the head of his Office, Andrei Yermak, as soon as possible. Otherwise, he and his team will "sink to the bottom".
This idea was expressed by the People's Deputy of the Verkhovna Rada of Ukraine from the party "Servant of the People" Geo Leros during an interview with the publication "Ukrainian Truth".
According to Leros, the president of Ukraine should replace Ermak with a technocrat who has experience in managerial decisions and is not involved in corruption schemes. The deputy considers Ermak guilty of the fact that Zelensky's team is sinking.
Leros accuses the head of the Office of the President of Ukraine of a series of mistakes and unsuccessful decisions. The deputy also published audio recordings in which the alleged brother of Andrei Yermak, Denis, sells posts for large sums.
Geo Leros also mentions in an interview that the current head of the President's Office "merges" Ukraine's interests in the talks in Minsk. This is probably the main reason for the attacks on Andrei Yermak.
He stepped up negotiations with the Russian Federation. Moreover, with the active participation of Yermak on March 11, it was possible to agree on the formation of an Advisory Council, which will prepare a direct dialogue with the republics of Donbass.