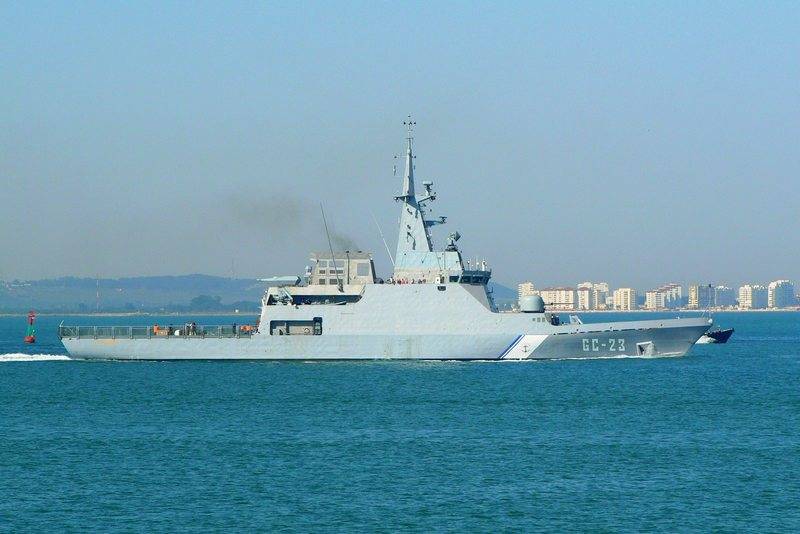 Venezuelan Bolivarian naval forces lost patrol ship GC-23 Naiguata Coast Guard Command. According to the press service of the Ministry of Defense of the country, the ship sank on March 30, 2020 near the island of Tortuga in the Caribbean due to a collision with the passenger ship Resolute under the Portuguese flag.
The clash reportedly occurred off the northwest coast of Tortuga on the night of March 30 at about 0.45 local time. Venezuelan Navy Coast Guard patrol ship GC-23 Naiguata was rammed by the Resolute cruise ship sailing to Buenos Aires without passengers. Venezuelan patrol ship sank, all 44 members of the ship were rescued.
The passenger ship Resolute did not receive serious injuries; there were no injuries on board, and in the morning of March 31 arrived in Willemstad in Curacao.
According to data provided by the Venezuelan Foreign Ministry, the passenger ship Resolute, which is more than 120 meters in length, illegally entered the waters of Venezuela, seven miles from the island of Tortuga. A coast guard ship came out to meet him. Resolute went ramming, as a result of which the Venezuelan ship sank. Venezuelan authorities do not exclude that this ship was transporting mercenaries to attack military bases in Venezuela.
Naiguata was one of three patrol ships of the BVL type (Buque de Vigilancia de Litoral, type Guaicamacuto, project Avante 1400), built for the command of the coast guard of Venezuela by the Spanish shipbuilding association Navantia under a 2005 contract.
It is the third in the series, was laid down on November 28, 2007 at the shipyard in the city of San Fernando (Spain), launched on June 24, 2009, and became part of the Venezuelan Navy on February 1, 2011. Total displacement - 1453 tons, length 79,9 m, width 11,5 m, draft 3,7 m.
The main power plant includes two MTU diesel engines with a total capacity of 15 liters. with. The highest speed of 880 knots, cruising range of 22 miles at an economic speed of 4 knots.
Armament: 76 mm AU Compact, 35 mm AU Millennium and two 12,7 mm machine guns. Aft is equipped with a helipad for the AW-212 or AW-214 helicopter.