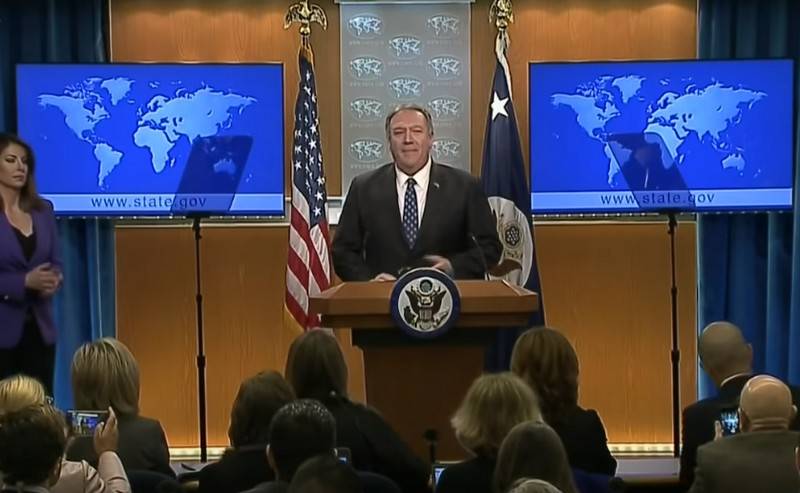 The United States has proposed a new plan to resolve the situation in Venezuela. This was announced by the head of the US State Department, Mike Pompeo.
Speaking to reporters in the State Department on Tuesday, Pompeo, in particular, said that Washington, as part of the settlement of the situation in Venezuela, proposes the creation of an interim government with representatives of the authorities and the opposition, as well as the subsequent lifting of sanctions against the country.
Today we are introducing a new mechanism, the path to democracy, to resolve the crisis in Venezuela. The United States proposes to establish a state council that will serve as the transitional government until the presidential and parliamentary elections. It will include representatives of the Venezuelan leader Nicolas Maduro and members of the opposition
said Pompeo, adding that Maduro and Guaido "must recognize the transitional government as the only legitimate authority during the transitional period."
According to the US Secretary of State, if all the conditions are met, which also include "free and fair elections" and "withdrawal of foreign security forces," Washington promises to lift "all American sanctions."
Pompeo clarified that the settlement plan was developed in "close cooperation with opposition leader Juan Guaido." If Maduro does not recognize the "transitional political process", then US sanctions against Venezuela will be tightened.
The plan requires the creation of a generally acceptable transitional government to hold free and fair presidential elections, as well as creating the conditions for lifting US sanctions against Venezuela. It is based on proposals put forward by the interim government of Venezuela, which is led by Juan Guaido.
- emphasized the head of the State Department.