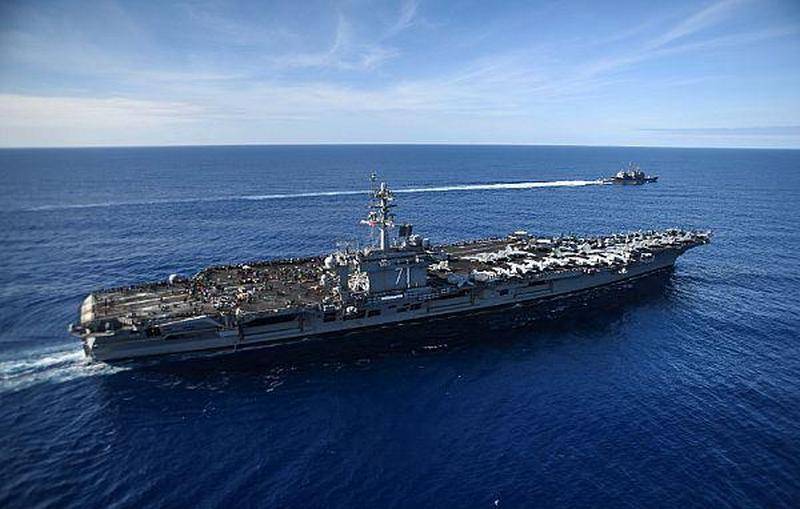 The captain of the American nuclear-powered aircraft carrier USS Theodore Roosevelt CVN-71 ("Theodore Roosevelt"), on board of which an outbreak of coronavirus was recorded, requested the command of the US Navy for urgent help. This is reported by American media.
According to the publication of the San Francisco Chronicle newspaper, the captain of an aircraft carrier (in the US Navy - the captain, not the commander of the ship - approx.) Brett Crozier wrote a letter to the command of the US Navy, in which he asked for urgent help in connection with the situation on board. According to the captain, at the moment the number of people infected on board has already reached more than 100 people. Crozier asks to provide conditions for the isolation of the crew of the entire aircraft carrier, in order to prevent new coronavirus infections and deaths due to the worsened situation on board the ship.
As previously reported by the Military Review, on March 28, the aircraft carrier arrived at the naval base of Apra in Guam, where part of the crew whose coronavirus disease was confirmed was removed from the ship and quarantined. Then it was about 25 infected. As follows from the statement of the captain of the aircraft carrier, the isolation of part of the crew did not help and the number of infected increased to 100 people.
Now Crozier demands isolation of the entire crew of the aircraft carrier, explaining this by the fact that on board the ship it is impossible to comply with the prescribed 14-day quarantine and ensure separation of the crew. He demanded that the crew of Theodore Roosevelt be provided with the necessary quarantine facilities at the naval base.
Due to space limitations inherent in a warship, we cannot provide quarantine. The spread of the disease continues and accelerates (...) We are not at war. Sailors do not need to die. If we do not take the necessary measures now, then we will not take care of our most reliable asset - our sailors
- wrote Brett Crozier.
Recall that the first cases of coronavirus infection aboard the Theodore Roosevelt appeared approximately two weeks after the US Navy ship entered the Vietnamese port of Danang.
Meanwhile, information appeared that on board the USS Ronald Reagan aircraft carrier ("Ronald Reagan"), located at the naval base in Yokosuka (Japan), several cases of coronavirus were also recorded.