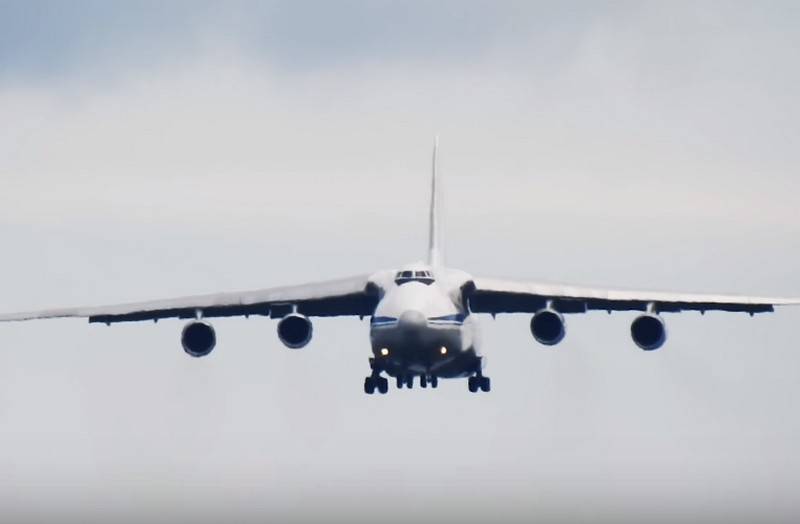 Russia sent the An-124-100 Ruslan military transport aircraft to the United States with medical assistance against the backdrop of the coronavirus pandemic. This was reported by the press service of the Ministry of Defense of the Russian Federation.
The plane took off from the Chkalovsky airfield, and then headed for the United States. As specified, on board the aircraft are medical equipment and personal protective equipment, including medical masks.
An airplane of the Russian Aerospace Forces with medical masks and medical equipment on board flew to the United States of America
- it is spoken in the message of military department.
As previously reported, the possible dispatch of the aircraft with help in the United States was discussed on Tuesday, then preparations for its dispatch began. Spokesman for the Russian President Dmitry Peskov said that the dispatch of the plane from Russia to the United States was in a telephone conversation on Monday between the presidents of the two countries, Vladimir Putin and Donald Trump.
It is important to note that, when offering assistance to American colleagues, the President of Russia (Vladimir Putin) proceeds from the premise that when American manufacturers of medical equipment and materials gain momentum, they will also be able to reciprocate, if necessary
- declared Sands.
Recall that the United States is currently the world "leader" in cases of confirmed cases of coronavirus infection. As follows from the expert materials released on Tuesday by the White House press service, with a favorable outcome, the number of victims of the disease in the United States can be up to 100 thousand people, with an unfavorable one - up to 2,2 million people.