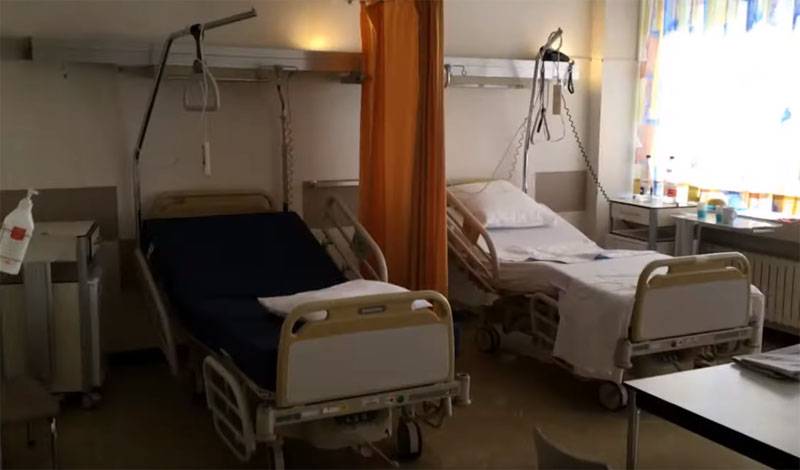 Coronavirus pandemic statistics updated. If you believe the official data, during the day the number of people infected with a new type of coronavirus did not grow as much as in the previous days. According to international accounting systems, the number of detected COVID-19 infected in the world increased on March 31 by 1168 people. This is the lowest figure in the last few weeks. The growth rate of the number of infected people sharply reduced the so-called "growth angle". But, as is customary to say, not everything is so simple ... The statistics for the same USA already cast doubt on this data, to put it mildly.
So, according to the statistics mentioned above, the number of people who recovered in the world is almost equal to the number of deaths from a new type of coronavirus. So, over the past day, about 960 people recovered.
True, many countries simply decided not to publish their latest statistics. Hence the strange inconsistencies.
It is noteworthy that the tiny state of San Marino, 19%, took the second place in terms of mortality from COVID-11,02 in the world. Italy continues to be in first place with an indicator of about 11,75%. The reason for such indicators of San Marino is that the state is located on the same Apennine peninsula as Italy. The absolute indicators of San Marino look like this: 236 infected, 26 deaths. This despite the fact that the population of this small state is only about 33 thousand people.
It is worth paying attention to the fact that in the Vatican, which, like San Marino, is located on the Apennine Peninsula, the situation with coronavirus is much better - 6 infected and not a single fatal outcome. And this is taking into account an important factor: many residents of the Vatican are dignitaries of a very respectable age.
In the United States, which hold a sad primacy in the number of people infected with the new coronavirus, over the past day, 4648 and 167 deaths were detected. Most of them are in New York. In connection with the difficult situation, for the first time, a meeting of the UN Security Council (and the office of this organization is located in New York) was held via videoconference.