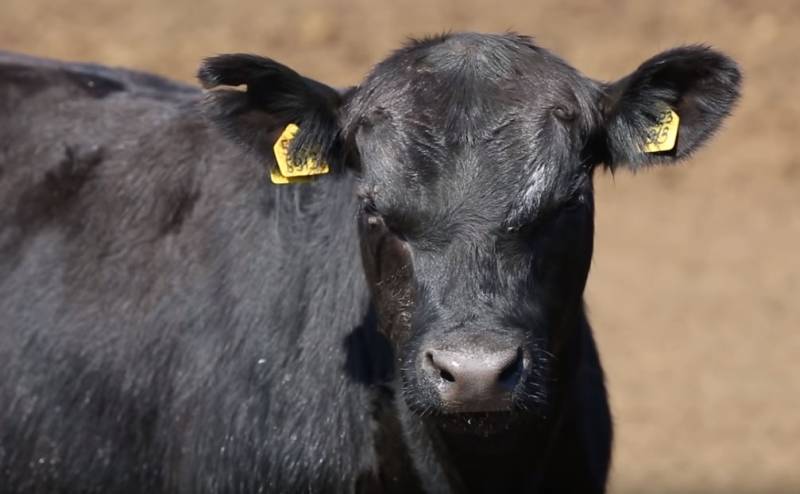 Mankind is in a panic. We cannot quickly and effectively cope with the next virus. The human body is unable independently, without outside help, to cope with the virus, of which there were a great many, are and will be. Any person, whether he wants it or does not want to, daily hears a summary of the losses that mankind suffers in this war.
Politicians of the highest level are literally in line to urge us to stop all contacts between us on television, stop the work of enterprises and organizations, and voluntarily switch to self-imprisonment. Our houses have turned into medical boxes. Transformed simply because the virus kills. The virus is coming, and our defense is bursting at the seams.
Why is this happening? Why did man, a part of nature, become defenseless before the creation of this very nature? Why did the defense mechanisms laid down by nature in the human body in the process of evolution disappear? Are we the cause of this oddity? Are we in an effort to take everything from nature created the conditions when the usual mutation of the virus, of which there are many daily, has become a deadly reality?
Remember how much they say about pesticides, about antibiotics, about GMOs ... Probably, there is no person who would not hear about this problem, who would not know about the harm to human health of these inventions. However, for some reason, all these issues were considered only in one aspect, in the aspect of a healthy diet. Mankind has agreed that it is divided into those who can consume all these products, and those for whom these products are harmful.
You are what you eat
The topic of the influence of GMOs, pesticides, antibiotics and other inventions for increasing productivity, resistance to climatic cataclysms and other dangers for agricultural production by science has not been studied sufficiently. We humans only reacted to certain substances, the use of which clearly led to a change in humans.
At the beginning of experiments to achieve the desired commercial indicators in agriculture, scientists quite reasonably used the same principle that was laid down in any living organism. Hormones are naturally produced in living organisms and are actively involved in the system of life. Therefore, if you introduce chemicals into the body (most often these are cheap synthetic hormones, anabolics and steroids), you can accelerate the development, growth, synthesis and accumulation of substances.
Those readers who lived during the Soviet era remember the pork of those years. On any counter lay meat and thick chunks of bacon. It was believed that a pig cannot grow without accumulating fat. Now remember the market stalls today. Today's youth is already convinced that only some breeds of pigs give lard. The rest are "content" with a couple of centimeters of subcutaneous fat.
What we eat today, from the point of view of nature, can hardly be called food. Hormones are used in veterinary medicine, animal husbandry, poultry farming and generally wherever possible. Even your pet dog or cat may well be the product of hormones.
Hormones stimulate the growth and development of animals, accelerate weight gain. At one of the agricultural exhibitions, I saw a family of domestic pigs represented by one of the largest pig farms in Siberia. It is hard to believe, but the information table indicated such outstanding success of pig farmers: "reaches a weight of 100 kg in 100-110 days." And we are delighted!
Hormones are used to increase the digestibility of feed, improve multifertility, remember the strangeness of modern sheep, for some reason they give birth to two or three lamb constantly, accelerate puberty, regulate pregnancy, increase milk production. Man himself, at his whim, changed the life cycle of animals.
Even more noticeable changes in poultry. Today, even a person breathing evenly on chicken, ducklings or goose, knows that the chicken in the store and the chicken from the village are two completely different birds. And to taste, and in appearance. Even by smell. If someone is preparing a village chicken today, then the whole porch knows about it. A hen!
And what do we want if hormones with pronounced anabolic activity are openly used for fattening birds? The modern chicken is a bodybuilder. Somatotropin, insulin, amino acid derivatives: steroid, thyroid and their analogues ... And we eat it. And eat quite often.
Any idea brought to the point of absurdity becomes a bomb
In principle, using hormones to increase agricultural production is a good idea. Man, as it were, helps nature conduct an accelerated selection of animals to obtain certain qualities necessary precisely for the existence of man.
But what do we see today? The pursuit of profit makes manufacturers demand new, more effective and cheaper hormones from scientists. Simply put, manufacturers want substances that are hundreds of times more effective than natural hormones in their anabolic action! And such an order is being fulfilled ...
Today, drugs such as synestrol, dienestrol, diethylstilbestrol, hexestrol and others are widely used. At first glance, the danger of these drugs is relatively arbitrary. Well, they feed or inject an animal with anabolic steroids - so what?
The fact is that most artificial hormones, unlike natural, natural ones, are poorly metabolized. The body of the animal simply accumulates them. And in quite significant quantities. What's next? And then all these "warehouses" get into human food. They are automatically included in the food chain!
But that is not all. Synthetic hormones most often do not break down during cooking. They are resistant to heat treatment. Moreover, the human body perceives these hormones as its own. And, accordingly, it uses it as its own. That is, these hormones act on a person in the same way as on animals!
A bit of "anti-science"
Actually, I rarely write about my own theories. Just because I trust in this regard those who are more versed in the topic of the material. But today I will depart from this rule. I will give food for thought to readers. Moreover, what is written above does not apply to any particular country, but to the world as a whole. To most developed countries.
We are often surprised at the specific appearance of ordinary Americans. At the same time, we notice that our youth is becoming similar to these fat Yankees. The explanation for this for most is quite simple. In their years, we ate soup, and they are hot dogs. Well, let's be honest at least to ourselves. Remember the constant war that your mother waged with you for this soup. And their own "half sausage with sausage", which replaced this same soup. I doubt that modern youth eats dry food more than we do at their age.
And the second one. How we resent the rampant sex minorities! "This never happened before!" True, no explanation was given for this phenomenon. We are satisfied with the national "stupefied from idleness." But there must be some explanation for this.
So, in many countries, the use of hormones in raising animals is prohibited. True, to be honest to the end, farmers do not seek to comply with this requirement. The benefits of using hormones are too great. But in the US, hormones are allowed. And used globally.
Remember the main argument of the fighters with beer alcoholism? The one that scares men? The same pseudoscientific theory about phytoestrogen, which is contained in hops and is similar to the female hormone estrogen. But in this statement there is a rational kernel.
So what do farmers in the USA do? They use just female and male hormones. Females are administered male hormones, female males (remember the "beer belly" among fans of a foamy drink). Male testosterone promotes muscle growth, and female estradiol has a feminizing effect. There is another female hormone - progesterone. Hormone for preparing the female body for pregnancy. Increases appetite and slows down the digestive tract to increase nutrient intake.
My "anti-scientific theory" follows from the above. The hormones accumulated by the human body lead to the appearance of people of the "middle sex". Both in appearance and in sexual orientation. At least some scientists cite this fact as evidence of increasing the efficiency of animal husbandry in the United States (let me remind you of the food chain).
Why do not we stop using hormones
A reasonable question arises: why are hormones used if the consequences of their use are obvious? Why does humanity fall into this abyss?
The answer should be sought in the speeches of some politicians, including Russian ones. Overpopulation of the planet, lack of resources, misuse of these same resources and the like. We were told that the Earth is not rubber. What to live on this planet is a gift of fate. And not everyone deserves this gift.
But is it? Maybe you don't have to "look deeper," as one of the heroes of Arkady Raikin said? To paraphrase a great artist - let's "look more simply"! It's not about the number of people. The point is ... the pocket of agricultural producers.
Every kilogram of meat is a very specific money put in this pocket. No need to understand animal husbandry in order to understand the simple truth: the faster the animal gains weight, the lower the cost of its maintenance. The lower the cost of this meat itself. This means that there are more voiced coins in the farmer's pocket and all who are near him.