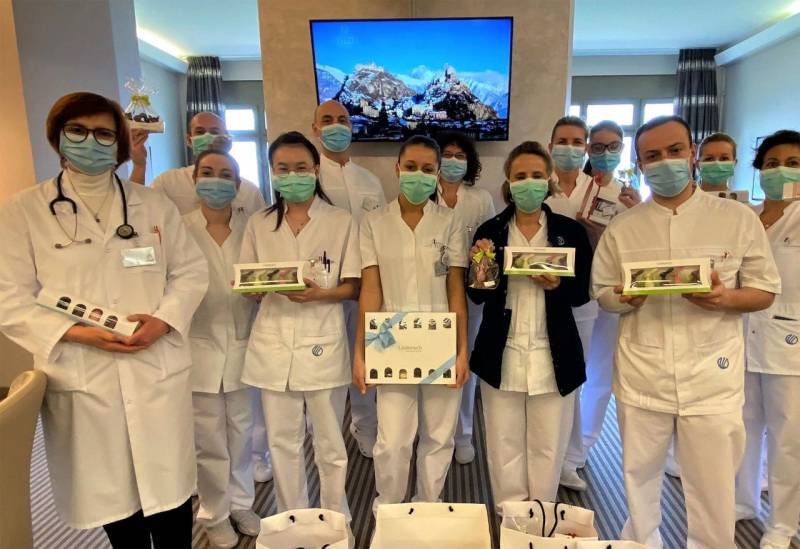 Groups of scientists in different countries continue to study the situation with the spread of coronavirus infection. Virologists, specialists in mathematical statistics, microbiologists - all are trying to identify at least some pattern of distribution of COVID-19 on the planet.
To analyze the situation, maps are built on which territories that have encountered so far the maximum infection rates are represented.
Among other scientists, representatives of Johns Hopkins University presented their map of the distribution of the number of patients with a new type of coronavirus. The card differs from the specialists of this university from others in that it takes into account the specific number of patients - that is, the ratio of citizens with a diagnosis of COVID-19 to the country's population.
In the specific number of infected, the first place is occupied by Spain with a coefficient of 0,00202. In second place, which may seem surprising, is Switzerland. Its coefficient is 0,00189. The surprise may be due to the fact that medical care and disease prevention in Switzerland are considered one of the best not only in Europe but also in the world.
Italy closes the top three with a specific infection rate of COVID-19 - 0,00168.
At the same time, in terms of the percentage of deaths, it is Italy that continues to maintain a sad leadership in the world - 11,4%. For comparison: in Switzerland, the figure is about 2,45%, in Spain - 8,76%, and, for example, in Russia - 0,82%.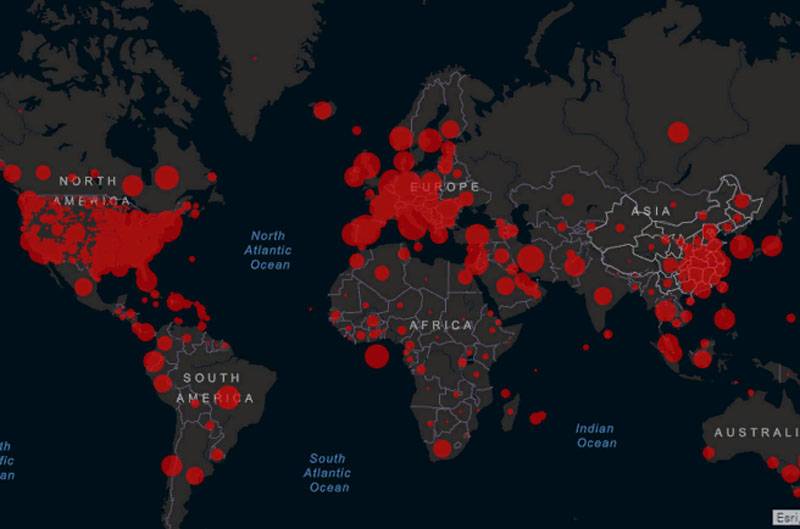 The United States remains the leader in the total number of cases. There are almost 175 thousand confirmed cases of infection. The mortality rate is relatively low compared with the same Italy and Spain - about 1,95%. However, in the United States, the situation is complicated by the fact that the lion's share of cases was detected in New York, and no one can say how the pandemic curve for this city will behave.