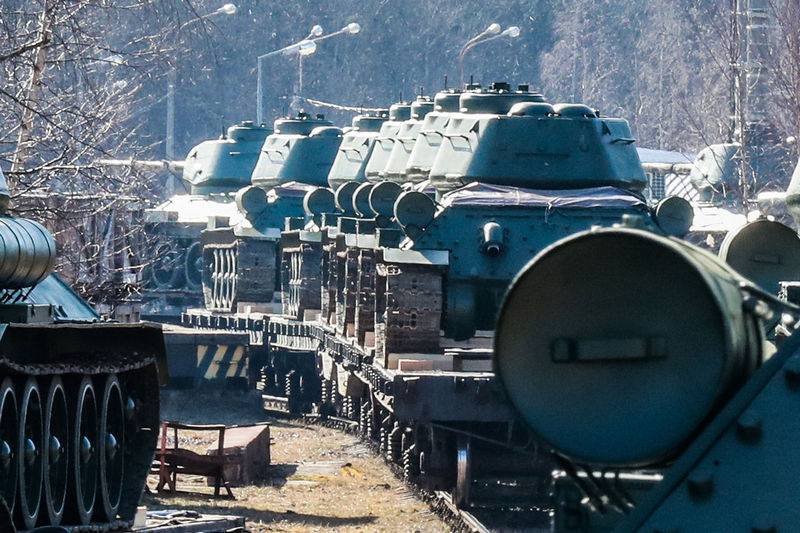 Thirty Completely Renovated
tanks
T-34-85 arrived today at the Alabino training ground in the suburbs of Moscow to prepare for the parade on Red Square on May 9, 2020. A video from a column of refurbished tanks on its YouTube channel has been uploaded by the Department of Defense.
It is reported that the tanks underwent a complete repair at the plant in St. Petersburg. Each machine was completely disassembled, all parts were cleaned of rust and painted, parts not suitable for repair and restoration were replaced with new ones. After that, the tanks were reassembled.
The plant's specialists completely disassembled and reassemble each tank, cleaned the hull and parts from rust, painted them, sorted out all the parts, assemblies and assemblies, restored their condition to working condition, replaced it with a new series of rubber parts
- said the press service of the ZVO.
During the Victory Parade, vehicles from the 1st Tank Army will drive the vehicles. Currently, tanks are being accepted and training is underway. The servicemen of operation, repair and driving of the "thirty-four" will be trained by representatives of the factory where the armored vehicles were being repaired.
Tanks arrived in Alabino the day before by train. All armored vehicles are in service with the tank army of the Western Military District.