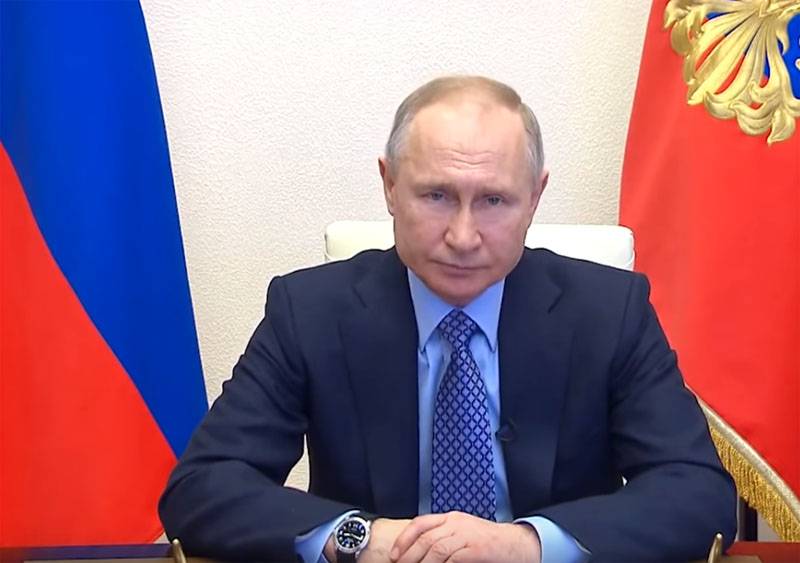 On a resource controlled by Mikhail Khodorkovsky, material was published in which the author decided to share his thoughts on the activities of the head of the Russian state in recent times. We are talking about the MBH-media resource and the author Vladimir Pastukhov - a political scientist, researcher at the University College in London.
Pastukhov announced that "at the end of March, Putin disappeared," "dropped out of the current agenda." The statement itself looks somewhat strange, given the fact that today the representatives of the vast majority of countries of the world are clearly not distinguished by special media activity - the reason is known.
Shepherds:
Trump with his twitter, albeit stupid; Johnson broadcasting nightly on isolation video; Macron, speaking to the French as Napoleon in front of Waterloo, and Merkel, speaking to the Germans as the "mother of the nation," are taken for granted in the West. Not that in Russia. Putin is not visible at the front line; he hid in the deep shadow of the Kremlin walls.
Apparently, Mr. Pastukhov is not ready to admit that he doesn't watch TV ... Well, since he doesn't watch - this is a completely excusable thing, but just to draw conclusions about Putin's activities on "Twitter" is, to put it mildly, strange, because a person calling himself a political scientist could and find out that Putin, as he himself has repeatedly said, does not use social networks.
According to Pastukhov, who in this context plays the role of "Captain Evidence," the president of Russia switched to a "political distant". At the same time, an employee of the University college of London, who was suddenly excited by the behavior of Vladimir Putin, decided to compare it with the behavior of Joseph Stalin in the early days of the war.
A political analyst at MBX Media writes that Stalin "closed at the cottage, waiting in which direction the wind would blow", and adds the following:
No wonder the rumors spread around the network that Putin was hiding either in Seliger or in Valdai. He, of course, will return, shake himself and shake everyone around. But these few weeks of silence will not be forgotten. As will be remembered by all those who, in these difficult conditions, caused fire on themselves.
What kind of "silence" is there in general, and who specifically "will not forget the silence," Mr. London political scientist does not specify. Apparently, those who seriously consider Merkel "the mother of the nation", and Macron, who resembles Napoleon ...
And many in Russia were still surprised for whom the president put on a yellow protective suit, going to the wards of the clinic in Kommunarka. Apparently, for political scientists such as Mr. Pastukhov - to make it more noticeable ...