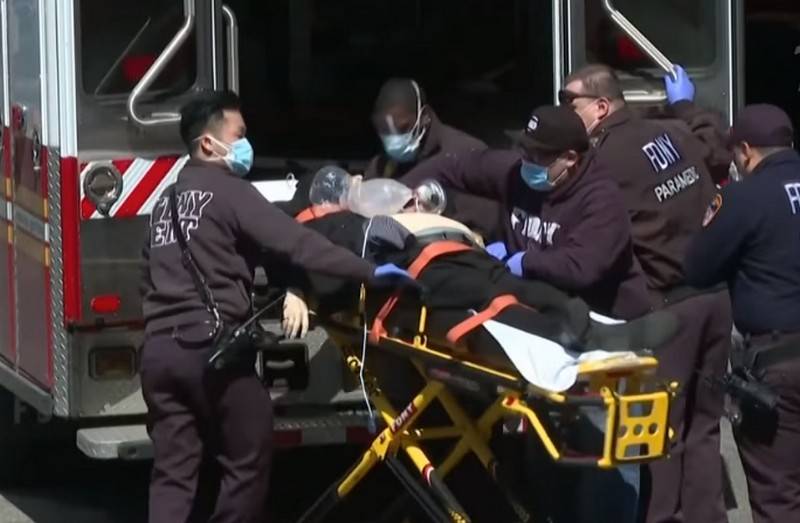 In the United States, the first death of a coronavirus infected soldier is recorded. According to the press service of the US National Guard, the captain of the National Guard died over the weekend.
Captain Douglas Lynn Hickock, a physician assistant, reportedly died on Saturday in Pennsylvania after being hospitalized on March 21 after confirming coronavirus infection.
I am deeply saddened by the death of Army Captain Douglas Lynn Hickock, an assistant physician and National Guard of New Jersey associated with COVID-19. All of us in the National Guard are grateful for his service to our people as a citizen and as a soldier
- said the head of the National Guard Bureau, General Joseph Lengiel.
Pentagon chief Mark Esper also expressed his condolences.
Recall that the United States ranks first in the world in terms of the number of people infected with the new coronavirus. According to the Johns Hopkins University, which maintains official statistics on the disease, a total of 163,5 thousand people were officially registered in the United States, over 3 thousand died, 5,9 thousand recovered. The largest number of deaths recorded in the states of New York and New Jersey.
In second place is Italy, where over 101,7 confirmed cases have been identified. Following is Spain with almost 88 thousand infected.