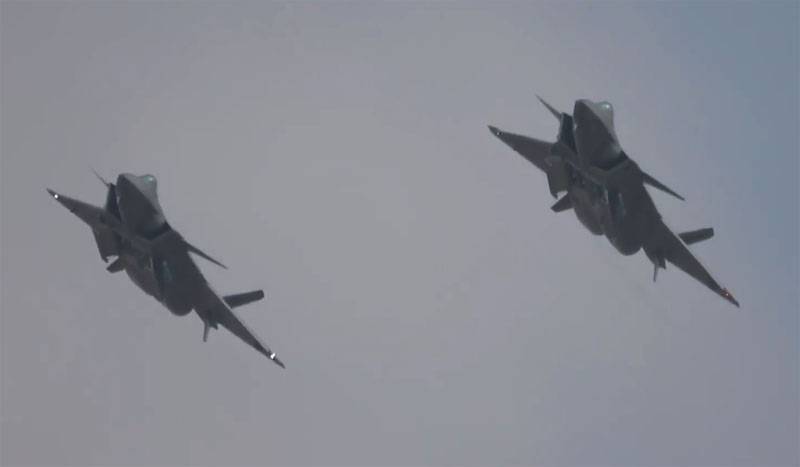 Chinese experts announced the "low" pace of mass production of J-20 fighters, which in the PRC are classified as new generation combat aircraft. At the same time, attempts to understand why the industry cannot reach the production volumes "which are needed by the PLA Air Force for a complete renewal of the fleet" are demonstrated.
In Chinese Sohu they write that the problems with the pace of production of J-20 fighters are associated with five main factors. The first factor is the lack of a program for the possible export of fighters.
From the article:
It is very important that while the country can not sell it abroad. So far, the aircraft has too many critical, secret technologies that do not allow the program to go into partial export mode. At the same time, manufacturers incur too high costs, high production costs. This by definition affects the pace of production of the J-20.
The second factor the author calls engines. It is noted that China is developing its own engines, but the dependence on Russian-made engines is still great.
From the material:
Against the background of the development of their
aviation
It is necessary to ensure that the supply of engines from Russia is stable.
The author sees the third factor of "insufficient" production volumes as long as the J-20 radars have not reached the level that could provide an advantage over the aircraft of a potential enemy. At the same time, Sohu says that in this case the problem will be overcome quickly, as "the industry for creating a new generation of radar in China is developing rapidly."
The fourth and fifth factors are problems with materials and the selection of composites. The author believes that China has so far limited production of composite materials that could be used in aircraft construction with respect to fifth-generation fighters. According to the author in Sohu, there are problems in the optimal parameters for using titanium alloy in the production of J-20.