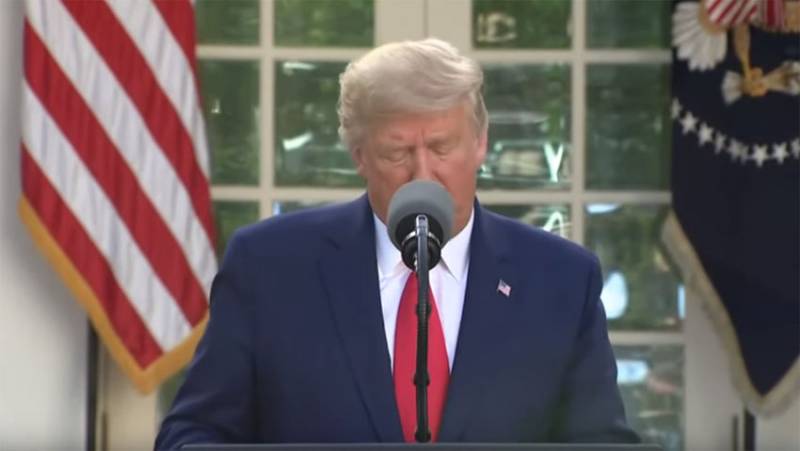 The US President told some of the details of a telephone conversation with Vladimir Putin. Recall that telephone conversations of the leaders of the two countries took place the day before at the initiative of Washington and were devoted primarily to the fight against COVID-19.
If the information on the Kremlin's website was extremely concise, the White House decided to talk in more detail about the conversation.
The Kremlin noted that the presidents informed each other about measures taken to counter the threat of a pandemic and discussed the possibility of close cooperation.
Among other things, the situation in the oil market was discussed.
The Kremlin press service:
Agreed on Russian-American consultations on this subject through the ministers of energy.
Trump after talking with a Russian colleague said that Russia had sent a plane with medical equipment to the United States. According to the US president, it will help in the fight against the spread of coronavirus infection. Trump called this step of Russia "very nice", adding that "the plane is very, very large." These words were expressed by the US president during the briefing.
After Trump added:
China also sent us something. In general, we have excellent relations with many countries. I was pleasantly surprised by such help from them.
Against this background, on the national day of the doctor, Trump congratulated the doctors on the holiday and expressed gratitude for the work that they do in such a difficult period.
For reference: the number of detected cases of COVID-19 in the USA per day increased by 3% (by 4564 people), the number of deaths - by 8% (by 214). In total, more than 164 thousand infected were identified in the United States. For comparison: in Russia, the number of cases detected was 1840, 16 deaths, and 75 recovered.
The number of deaths in the world from this disease for the first time since March 14 increased, as mathematicians say, "not parabolic." In other words, the growth in deaths has slowed.