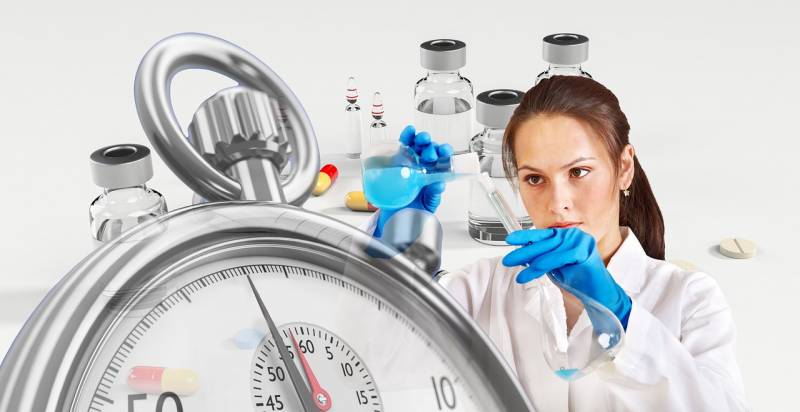 So, the first week is coming from the coming of the coronavirus to Russia. And in this regard, I want to give out another dose of confident criticism of everything and everyone. Starting from the government, showing just miracles of politeness and ending with the people, showing indifference.
The country is slowly but surely rolling in tartarara. This is a fact, and perhaps soon we will not differ from Italy. The authorities demonstrate utter powerlessness, and the people, who as a whole saw this power, demonstrate complete disregard for all decrees and orders.
It would seem that it's difficult: to sit at home if you don't work? This is especially true for pensioners. This category will definitely drive us into the coffin, and only Mrs. Skvortsova can compete with them. But pensioners will crush the mass.
In general, sometimes it seems to me that we are participants in some terrible experiment. And the experiment is just like from a Hollywood movie about the zombie apocalypse.
What started when we started talking about the threat of an epidemic, I hope everyone remembers. Buckwheat, rice, pasta and toilet paper. The latter was perplexing to everyone.
And everything turned out to be very simple. Gentlemen, pensioners watch the First Channel, because only there (according to many of my respondents) you can take reliable information. And on the First they showed how they bought paper in China and the USA.
Everyone rushed to buy, but no one dared to think why.
And one Chinese woman told me in three words. I will tell those who are not in the know. The Chinese were ordered to go out with a roll of toilet paper and a bag. We have to take the door handle - tore off a piece of paper, wrapped it, opened it, threw it into a bag on its belt. And so on the whole route, it was time to come out on business.
Gloves are a good thing. But you can get carried away and, for example, scratch your nose. And hello from the virus. And so - constantly everything is clean.
So did the Chinese. And ours just dared everything. Without bothering yourself with a thought, why all this. All grab - and we grab.
Then a certain person from the Ministry of Health appeared on TV and said that ibuprofen is the very thing for the treatment of coronavirus. Ibuprofen is gone in my city. Then two days later, a WHO representative spoke and said that ibuprofen is not at all what it is, it is dangerous, it is better to paracetamol. Paracetamol was extinct, it is still not there, well, only in expensive forms.
Then came the time for prevention recommendations. Again, it was said in the zombie box that ginger root and lemon could protect against coronavirus. Bacchanalia began again, ginger jumped from 400 rubles per kilogram to 2500 per day. Lemon is more modest, "only" from 100 to 400. Although, for some reason, Magnet did not join the price race, and it still stands there 98 rubles per kilo.
We bet that goods will become a new "obstacle" to the fight against coronavirus. More precisely, the wallets of the weak on the influence of the TV will still facilitate. But, apparently, there is still a reserve for money. There are, accordingly, things to work on.
Masks have also become a business item. From 5 to 45 rubles is not bad. We have trouble in the country, which means we need to make money out of trouble.
"Market" and "lack of conscience" are synonyms of today.
The most interesting thing is that the authorities are not able to do anything at all. No, in administrations and hospitals there are endless meetings, meetings, conferences, but in fact - puffing out cheeks and simulating intense activity.
Drive home almost succeeded. The streets of the city really emptied simultaneously with parking in the yards. That is, it turns out that the loafers, who arranged 80% of the traffic jams, suddenly evaporated from the city. Not bad. But the huge number of pensioners who sit on benches in the parks is annoying. Well, they said to sit at home, well, what is not clear? There are no Umbrellas on you ...
But the main thing is hospitals. Our last hope and stronghold. Doctors, who, in which case, will have to pump us out / save us and everything else.
You know, I am pleased to note the fact that at some time the doctor has become more important and more important than a pop singer, a football player. How long?
We receive letters to the editor. From the doctors. It is nice, of course, that the publication enjoys a reputation for being unbiased and independent, but what if the letters are in vain and publishing all of them just does not make sense, since the original is mat-remath and everything is the same?
I would note the cry of the soul from Novocherkassk, Rostov Region. From the local BSMP. As an example of what is happening behind the rainbow reports of Channel One. About the report a little later, but for now to the letter.
BSMP. Emergency Hospital.
"On TV, we see and hear reports that our healthcare system is intensely preparing for a meeting with a dangerous virus, that enormous funds are allocated for the purchase of medicines, ventilation devices, and protective equipment for medical workers throughout our vast country to adequately meet a dangerous enemy carrying threat to the lives of our citizens. And what really is?

In our city with a population of about 250 thousand inhabitants, the capital of the Don Cossacks, they are not very ready for this battle ... In our municipal enterprise, an emergency medical hospital, they cannot (or do not want?) Provide even medical workers - fighters with basic means of protection front line ... There are not enough gloves, no masks, and, most importantly, no plague costumes !!! Only 10 were allocated to the entire hospital!

We were offered to purchase these costumes ourselves ... BY DESIRE!

And the cost of only one such suit is equal to the entire monthly salary of a nurse !!!

So we think: if you buy a suit, in order to somehow protect yourself and not infect your loved ones with a dangerous virus, then on what means do you live for a month? Few of the health workers have any savings in such a case ... How to be? Who do we hope for?

We were already told at the meeting that our hospital (BSMP) will definitely accept patients with coronavirus if this happens in our city.

But the infectious diseases hospital in Novocherkassk will not accept any seriously ill patients, because it is not equipped with mechanical ventilation devices, nor patients with even a simple form of infection ... ARE WE READY FOR THIS?

We were also informed that if patients with coronavirus came to us, then every shift that received such a patient would then be required to remain in quarantine in the hospital for 14 days (!) And where is the place for all employees? They are not.

With ventilation devices, things are also not very good. There are only 6 of them, 2 of which cannot cope with the load (in fact - they are practically inoperative).

Do not think that we are panicking. All medical personnel BSMP Novocherkassk configured in combat. But help us, and we will take full care of the sick. Who will take care of us? Chief Physician? City administration? Governor of the Rostov region? Ministry of Health? We don't know what to do ...

The chief physician of the BSMP of Novocherkassk, Boris Yevgenyevich Gurkin, solves such questions simply: he handed out personal protective equipment items to the medical staff of each department of the PRICE-LIST hospital (!) ... Rescue of drowning people is the work of the drowning themselves ??? "
By the way, in my Voronezh they found an original way out. "Wool" the hospital. For example, maternity hospital No. 2 donated 5 (five) brand-new mechanical ventilation machines to the fund to fight against coronavirus.
They do not need the maternity hospital at all, babies do not need these devices, they are nursed in reaboxes.
Paradox, but useful (God forbid, of course). Well, that is. Five devices - you yourself understand how many lives are saved.
And above, the bacchanalia continues.
At the end of the text, I will give a link to the video, which we will not be able to publish due to the presence of obscene language. The ambulance doctor expressed himself at Veronika Skvortsova.
Yes, the former minister is now the head of the FMBA. Very warm armchair.
What is FMBA? The Federal Biomedical Agency is a federal executive body administered by the Russian government. Carries out the functions of control and supervision in the field of sanitary and epidemiological welfare of employees of organizations of certain industries with especially dangerous working conditions and the population of certain territories, enforcement functions and functions of providing public services and managing state property in the field of health care for employees of organizations of certain industries with especially dangerous working conditions and the population of certain territories.
That is, an organ that today must plow 24/7 in order to stop the spread of coronavirus.
So what did Mrs. Skvortsova do, which in medical circles is called the "gravedigger of medicine"?
Oh, she presented some new "unparalleled in the world" ventilation device, which can be connected to up to four people!
In general, I have no other word, like "nonsense, designed for a wide audience of the like." A doctor who comments on Skvortsova's presentation video is much cooler. In principle, it's not a secret for anyone that Mrs. Skvortsova, as it were, to put it mildly, does not shine with achievements. But loyal and ideologically savvy. This is the problem.
As a person familiar with medicine, I understand that connecting four people to one ventilator at once is nonsense for viewers and consumers of Channel One. The problem lies in the synchronization of oxygen supply, not only in the time period for all four patients, but also in its quantity.
I translate: someone does not have enough oxygen to fill the lungs, and someone will be at risk of lung rupture. Of course, you can put a regulator of the "crane" type and manually select the quantity. Most likely, this is done, because in the "super device", apart from the idea of ​​a splitter, I could not see anything.
It's simpler and smarter to release four devices for four different people than it is not clear how to synchronize Skvortsova's IVL for four people.
I honestly wouldn't want to be that third or fourth.
And in the end a few words about the so-called "week of struggle". When, in theory, everyone who is not engaged in primary work should sit at home.
It is very pleasant to watch how everyone rushed headlong to obey the order. It is clear that initially the idea was crooked, like our life, but I will devote the following material to the idea itself.
But the number of people who did not want to fight coronavirus by self-isolation at their own expense gives a firm belief that everything will be as it should. That is, we are ill. Not all, obviously, but there is no other way.
To be continued, dear readers. It cannot but follow. In one part, it's not possible to fit everything in any way, so we will devote the following material to the economic component, and then there will be another part with the comments of the doctors.