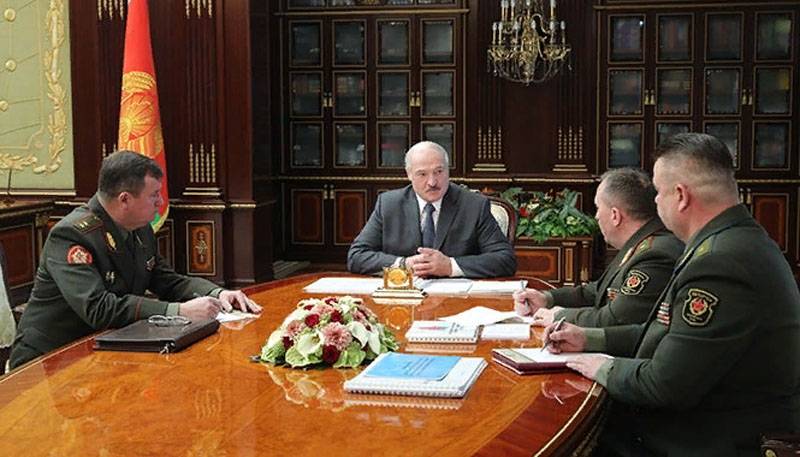 Belarus turned out to be almost the only country on the European continent where it was decided not to take any special measures against the background of the spread of coronavirus. They even decided not to cancel the national football championship, which automatically made the tournament as popular as possible in terms of the number of views in Europe.
Today, Belarus reported on the status of coronavirus infection in the country's armed forces. It is stated that not a single case of infection of the Belarusian military personnel COVID-19 has been identified.
The total number of detected infected in Belarus is 152 people.
As it turned out, the relatively calm situation did not prevent Minsk from applying for financial assistance from the International Monetary Fund. As it turns out, the Belarusian authorities, together with representatives of the National Bank, are discussing with the IMF questions of possible financial support against the backdrop of global economic problems caused primarily by the situation on coronavirus.
During the discussion, the issue of the so-called express financing tool through the International Monetary Fund will be touched upon. Earlier, the IMF promised to send about $ 40 billion to solve economic problems - to those countries that have average budget revenues and face negative manifestations in the economy. According to Belarusian media, Minsk is counting on financial assistance from the IMF in the amount of $ 900 million.
Today it became known that the European Union decided to provide assistance to Ukraine from its funds. According to recent reports, the EU allocated Ukraine $ 80 million to fight against coronavirus. And the first decision of the Ukrainian authorities after this turned out to be the decision to resign the head of the Ministry of Health - the one who stated that it was necessary to spend money on treating young people, not "corpses." An official of the Ukrainian government called pensioners over the age of 65 years the most at risk COVID-19.