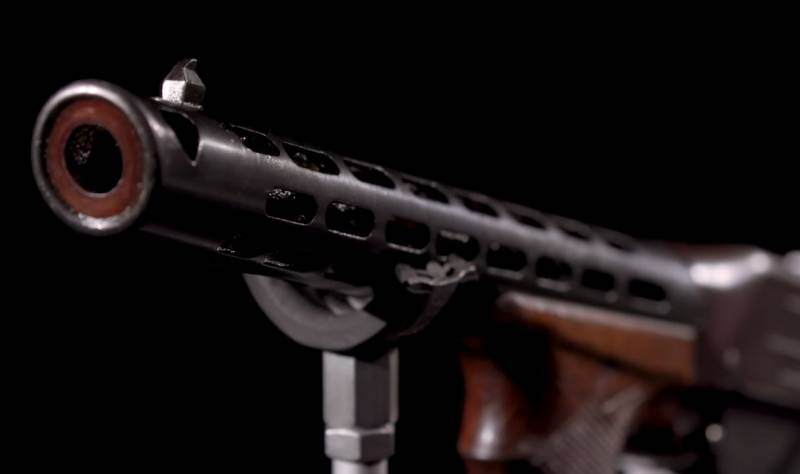 Concern "Kalashnikov" launched a special project dedicated to
arms
created by Mikhail Kalashnikov. This project is dedicated to the 100th anniversary of the birth of this outstanding person (noted in November 2019). The project is called "Kalashnikov 100".
The head of the funds department of the military-historical artillery museum Ruslan Chumak in a 6-minute video tells about what is a Kalashnikov submachine gun, developed in 1942. This is the first surviving weapon model that was developed by the legendary domestic gunsmith - Mikhail Timofeevich Kalashnikov.
It is also the first Kalashnikov weapon to be tested at the GAU KA proving ground.
The creation of a submachine gun began to be carried out after Mikhail Kalashnikov was wounded at the front. While in the hospital, he began research on the creation of such weapons, and by the summer of 1942 the model was born.
One of the advantages of such a weapon is its compactness and relatively low weight. The submachine gun is equipped with a folding butt and a front handle.
About all the features of the 1942 model submachine gun - in the clip of the Kalashnikov concern.