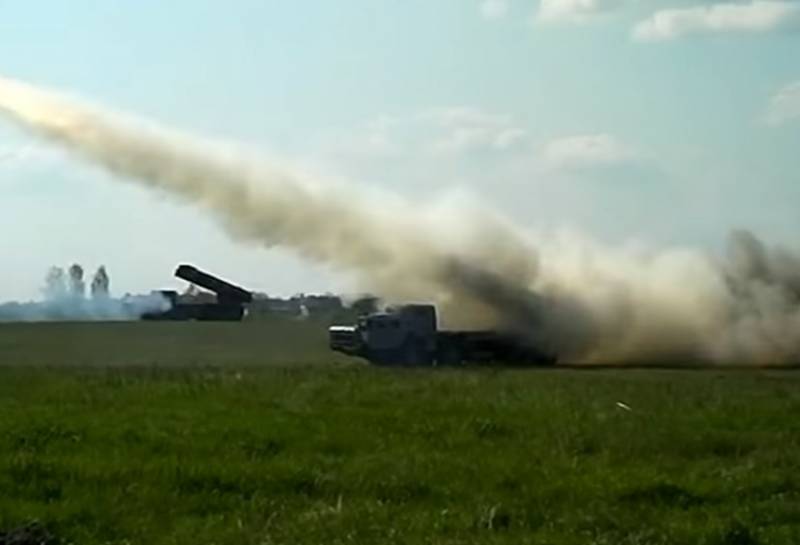 An artillery brigade located in Kaliningrad and part of the 11th Army Corps of the Baltic Coastal Forces
fleet
, received the division of multiple launch rocket systems "Smerch". This new technology replaced the Grad MLRS that had previously been in service. It will significantly enhance the firepower of the brigade.
According to the newspaper
"Guardian of the Baltic"
, now the Tornado division is participating in the camp collection of artillery of the Baltic Fleet, which takes place from late February to April. At the training ground, new MLRS will undergo training application. Unlike the Grads that were previously in service, the new systems have a significantly longer firing range and coverage area.
In addition to testing the use of new technology, gunners began preparations for the parade in honor of the 75th anniversary of Victory in the Great Patriotic War. It is assumed that the MLRS "Smerch" on May 9 will be demonstrated for the first time to the residents of Kaliningrad, passing a solemn march through the main square of the regional center. Therefore, the fighters of the division not only hone their combat skills, but also train a coordinated passage of military equipment in front boxes.
The replacement of the Grad MLRS with the Smerch systems in the Kaliningrad Region can be called a symmetrical response to the strengthening of the NATO grouping in Poland and the Baltic states.