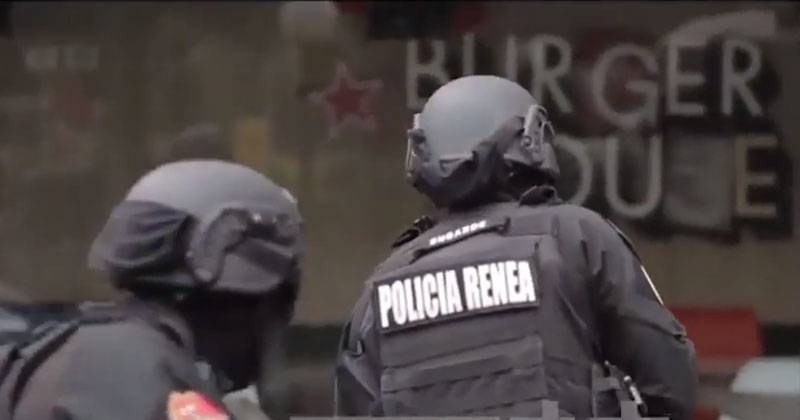 In the European media discuss measures to counter the spread of coronavirus, taken in different countries. One of the strangest (most controversial) measures was called those introduced from today in Albania. What specific measures are we talking about?
Since March 30, the Albanian government has introduced a measure that allows people to leave their homes on the street only with permission in the form of an SMS message. The procedure is as follows: a citizen who needs to leave the house sends a corresponding message in the form of a special form indicating his passport data to the website or to a special number. Next, the process control services review the appeal and prepare a response. The following is noteworthy: it is stated that consideration of the petition may take up to 24 hours! It is noteworthy that even with a positive decision by the authorities, exit is allowed for no more than 1 hour. Moreover, you can leave during the period from 5:00 to 13:00, the rest of the time there is a strict ban.
And the applicant will find out about the decision of the authorities by means of an SMS message that came to the telephone indicated by him.
This kind of information was confirmed by representatives of the Russian Embassy in Albania on the official Facebook page.
The embassy notes that for each exit to the street, you must separately send SMS with the series and passport number and the desired exit time (example: F 01 02030405 0800, where 0800 is 8 a.m.) or separately fill out the form on the website.
It is additionally said that the received SMS response will be a kind of pass in case a person is stopped by a police patrol. If a person went out onto the streets of one or another Albanian settlement without an application for exit and without a positive response to it, then he would face a fine (about $ 100 for the first exit and a more impressive amount for the subsequent ones).
Some human rights activists criticized this system, calling it an "electronic ghetto". It is noted that it is odd that if quarantine is in effect, then coordination of an exit for 1 hour for thousands of people can save from a possible infection. The network believes that with this method the authorities work out not so much the fight against the pandemic as the total control of the appearance of citizens on the streets - in fact, with their "controlled" stay at a place known to the authorities at the time permitted by the authorities.
For reference: the number of patients with a new type of coronavirus in Albania is 212 people.
It should be noted that a similar method was implemented in China, where citizens were forbidden to turn off geolocation on their smartphones.