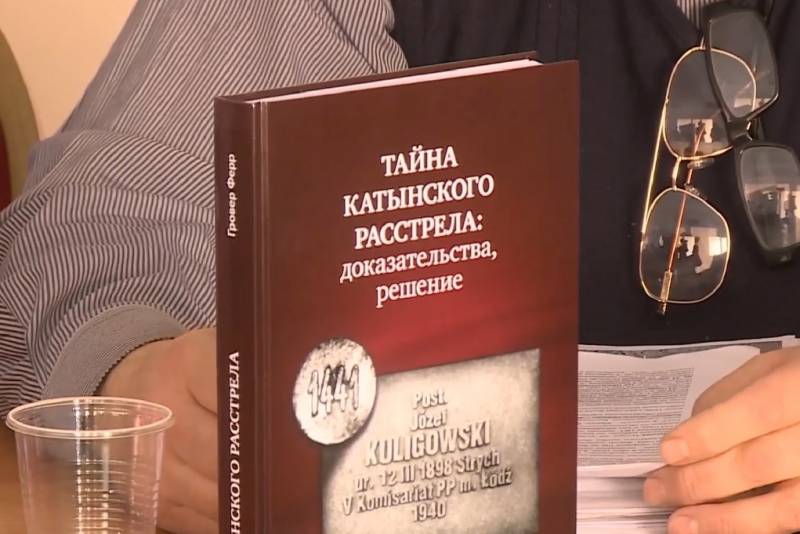 On March 25, Tver hosted the presentation of the book by Professor Grover Ferr "The Secret of the Katyn Shooting: Evidence, Decisions." An event with the participation of prominent politicians and historians took place in the building of the branch of the Moscow Humanitarian and Economic Institute.
About it
сообщает
SM-News website.
This is the second book written by Ferr on the Katyn case. Like the first, it refutes the officially recognized version, where the Soviet Union is called guilty of a crime.
Private donations were used to finance the translation and publication of the book in Russia. Especially great contribution was made by publicist Anatoly Wasserman and Russian civil engineer Alexander Lankin. They donated almost 100 thousand rubles to the book.
Contributions came not only from Russia, but also from the USA, Bulgaria, Germany, France, so the book can be called an international project.
Although the author himself was not present at the event, he made a video call. Among other things, the scientist explained his interest in the topic of the Katyn execution:
When Gorbachev and Yeltsin said that the Soviet Union was guilty of this, at first, like the rest of the world, I accepted this. But then more and more questions began to appear on this issue. I realized that I had to research this, and wrote the first book.