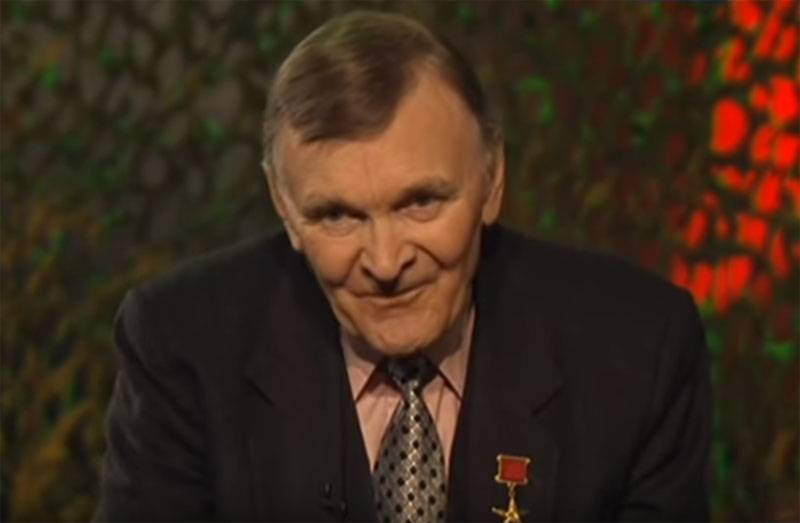 Today it became known about the demise of a remarkable Soviet / Russian writer - a front-line soldier. At the 97th year of his life, Yuri Bondarev died - a man whose remarkable books made no less remarkable films.
Yuri Vasilievich was the author of such literary masterpieces as "Hot Snow", "Battalions Ask for Fire", was one of the writers of "Liberation". These are real chronicles of the Great Patriotic War, which for many years tell about the sad and at the same time heroic pages of 1941-1945.
Yuri Bondarev was born on March 15, 1924 in Orsk. In 1931, the Bondarev family moved to Moscow. While still a schoolboy, Yuri Bondarev participated in the creation of defense lines in the Smolensk region. In 1942, he went to Aktyubinsk, where by that time the 2nd Berdichev Infantry School had been evacuated. It was in the summer. And in the autumn of that year, Yuri Bondarev was sent to Stalingrad. In 1944, he participated in the liberation of Poland from the Nazis.
Yuri Bondarev was awarded numerous orders and medals. He was a Hero of Socialist Labor, had as awards two Orders of Lenin, the Order of the October Revolution, and the Order of the Red Banner of Labor. Twice awarded the USSR State Prize.
The books of a prominent representative of lieutenant prose, Yuri Bondarev, brought up several generations of citizens from Brest to Kamchatka. Among other things, his works are known outside the post-Soviet space.
"Military Review" expresses condolences to the families and friends of the front-line writer.