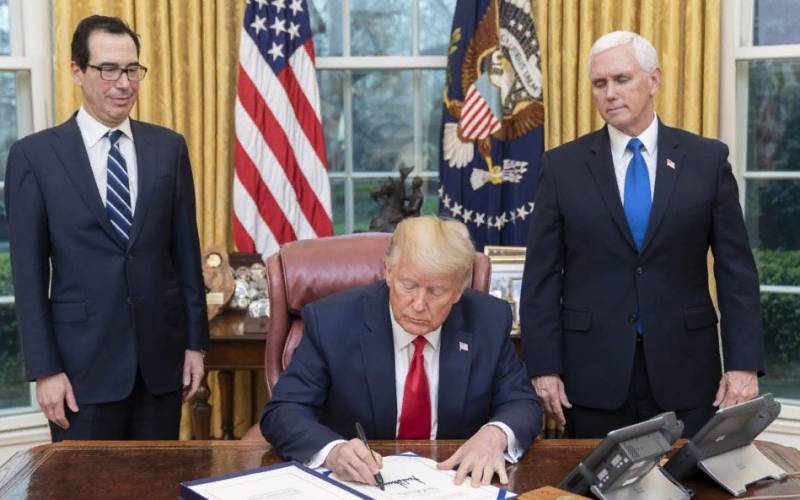 US President Donald Trump made a statement on the peak of mortality due to a new coronavirus in the United States. According to him, the peak of mortality from a pandemic in the US will reach "in two weeks." At the same time, the American president said that his administration "takes the right measures so that the death toll is not extremely high."
Trump:
Think about these numbers: 2,2 million people could die if we didn't do anything. And according to individual experts, these figures could be even higher.
According to the head of the American state, up to 200 thousand people can die from coronavirus in the USA.
Trump:
If we can reduce this figure to 200 thousand people ... and even if these are terrible numbers ... but this will mean that we all did a good job.
In the United States, Trump's statement about "good work" in relation to the voiced figures about the likely number of deaths was called ambiguous.
Trump added to his "ambiguous statement" that he would be happy to announce victory over the new coronavirus, "but it's too early to do it." This is said by the same person who, a few days ago, was actually ready to declare the removal of all "quarantine" restrictions already this week.
Recall that the United States remains the leader in the number of detected cases of COVID-19 infection.
The number of infections in the States exceeded 142 thousand - over the past day in the country more than 6 thousand people (+ 5%) were infected, deaths increased by 258. For comparison: the number of detected infections in Russia is 1524.