Each aircraft armed with the Air Force is unique and behaves differently. With the advent of the fifth-generation fighter Su-57, Russian pilots had to adapt their skills to the new machine, honing them to perform aerobatics. About this argues the publication Sputnik.
From Cobra to Bell
The fascinating maneuvers of the planes that delight us at various air shows, in fact, serve practical purposes - to surpass the enemy, gain the upper hand and ultimately win the air battle.
For example, the famous "Cobra Pugachev" technique allows the crews of Su-27 fighters to beat the enemy pursuing them and exchange roles with him. Another maneuver, called the "Kvochura Bell", is used by pilots to deceive enemy radars and air-to-air guided missiles, as well as to quickly reduce speed before hitting ground targets.
These maneuvers are often carried out on the verge of a plane stopping in the air, and only a few models, such as the Russian Su-27 or fifth-generation Su-57, are capable of performing them without serious risk of a crash
- writes Sputnik.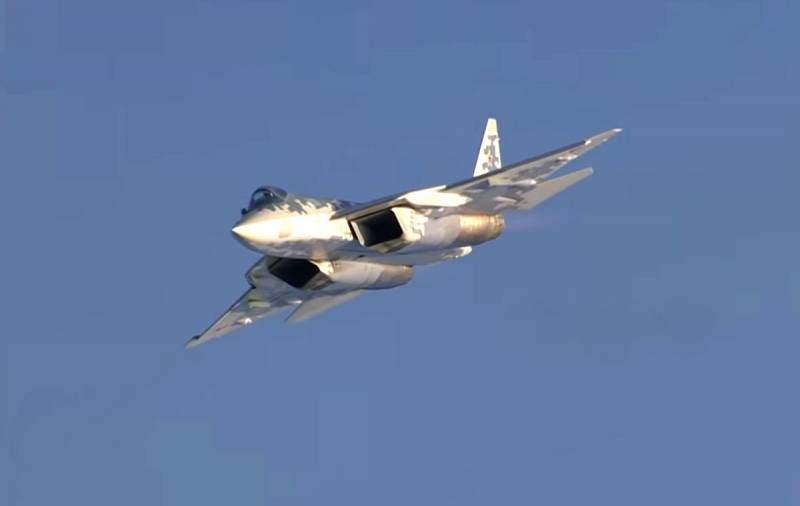 Maneuverability price
However, you have to pay a price for this. Pilots experience abnormally high levels of overload, sometimes approaching the allowed maximum limit of 9g, explains Russian test pilot and first performer of the Bell, Anatoly Kvochur.
With an indicator of 9g, the body weight of a person increases by 9 times. According to him, at first the arms and legs become heavier, it becomes more difficult to control the plane. Then the head begins to lean down. At 6g, ripples appear in front of the eyes. Under the influence of gravity, blood along the spine descends to the legs, leaving the brain devoid of oxygen and causing it to turn off. You lose the ability to see clearly and correctly perceive the current situation.
Only a handful of pilots are able to withstand such stress and maintain control of their jet aircraft during air combat. For the first time they "get acquainted" with overload on simulators, developing stability. Experienced pilots instinctively feel when they need to reduce the angle of attack during a maneuver to avoid the so-called G-LOC - loss of consciousness caused by gravity.
Special pilots help them.
aviation
costumes that were developed in the 1950s and have been constantly improved since then. They create pressure in the lower body, pushing blood back to the brain. As Kvochur explained, he tested one of the latest Russian developments, which "really helped" when he reached an overload level of 11,5 g.