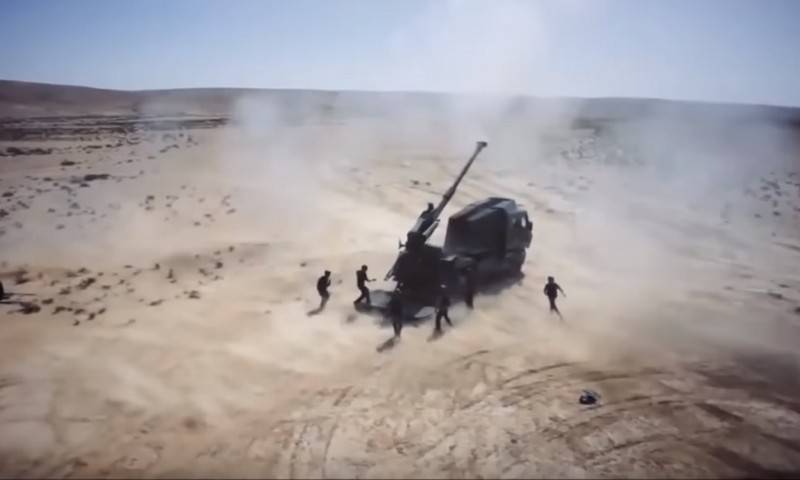 Towards the development of a new self-propelled howitzer for the Israel Defense Forces by Elbit Systems Ltd. joins its US subsidiary, Elbit Systems of America. Additions to the agreement concluded on March 27, 2019 as part of the development program for the new self-propelled guns were made to the contract.
The cost of the new contract amounted to $ 200 million, the agreement is designed for 12 years. The primary contract between the Israeli Ministry of Defense and Elbit Systems was signed on March 27, 2019. Under the terms of the agreement, worth $ 125 million (460 million shekels), the company should develop a new self-propelled howitzer for the Israeli Ground Forces, which in the future will replace the American M109 tracked self-propelled guns.
As previously reported, the development of the howitzer began before the signing of the contract, and after a successful initial demonstration, the program moved to the prototype production stage and preparation for serial production. The contract also includes the supply of a simulator and 20 years of comprehensive service.
The new howitzer has not yet received a name, however, it is claimed that it is a "fully automated" system with a reduced number of calculations, automatic projectile selection depending on the target and automatic loading. Elbit Systems says the howitzer is based on the "know-how and experience" gained in the supply of artillery systems to the armies of other states.
It was assumed that the new system for the Israeli Armed Forces will be developed on the basis of the 155-mm self-propelled howitzer ATMOS, but will differ in a number of features.
The ATMOS modular wheeled ACS (Autonomous Truck Mounted Howitzer System - autonomous truck-mounted howitzer) was developed by Israeli company Soltam Systems (included with Elbit Systems since 2012 of the year). Caliber - 155-mm, barrel length - 39 / 45 / 52 caliber. It has mechanical drives of vertical and horizontal guidance, hydraulic (pulse) rammer to reduce the load on the calculation and increase the rate of fire. The firing range is 41 km, ammunition - 27-32 shot. Crew - 4 person.
Due to the modular design it can be installed on various chassis, previously demonstrated on the basis of Tatra T815 VVN 6 × 6.