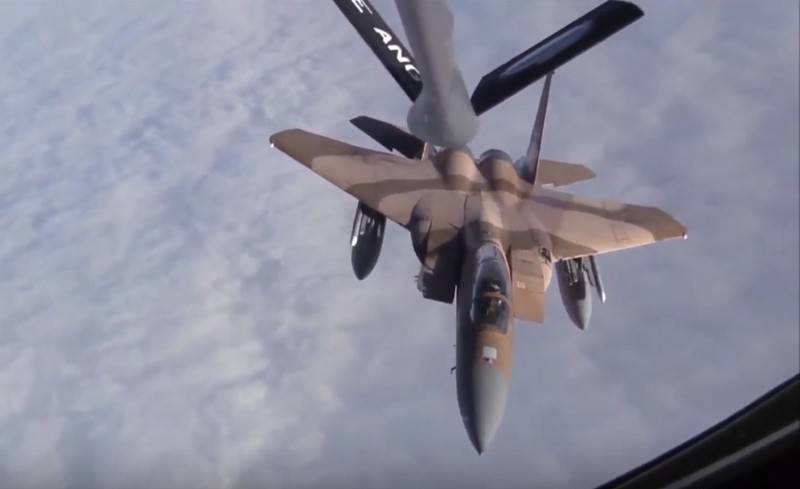 The U.S. Air Force intends to enter into an agreement with private companies with refueling aircraft. According to FlightGlobal, the US Air Force intends to use civilian tankers over its territory in the event of hostilities.
As explained, the need to use civilian tanker aircraft is due to the need to further increase the flight range of US Air Force fighters and bombers, in particular, for flights in the Pacific "in case of war with China." The U.S. Air Force is currently experiencing problems with military tankers due to problems and delays in the KS-46A program.
According to the Air Force plans, leased private tanker planes should free military tankers to carry out sorties in conflict zones. It is further specified that at the first stage, private planes must refuel F-15, F-16, F / A-18 fighters, B-1 and B-52 bombers, and at the second, which will come in 3 years, F-22, F-35, A-10 and C-130.
Applications will begin in June 2020, several airlines have already expressed interest in cooperating with the Pentagon. Some airlines that intend to apply, already provide services for refueling aircraft of the US Navy. However, their aircraft have only hose refueling equipment.
In peacetime, the United States Air Force intends to use up to 80% of private tanker raids to refuel the Air Force aircraft during training flights. The remaining raid will fall on other missions of the US Air Force, excluding participation in hostilities.