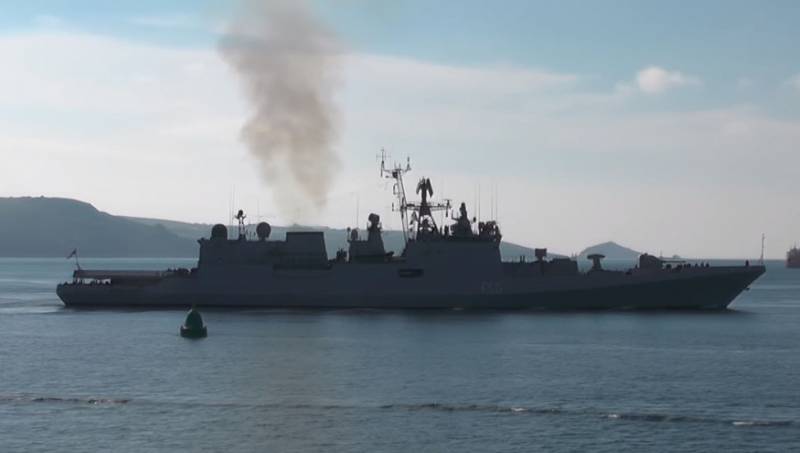 The Indian media reported a problem that had been discovered during long-range missions by the country's Navy. One such mission (operation) is the Sankalp anti-piracy patrol in the Gulf of Oman. We are also talking about patrolling the Indian warships of the Gulf of Aden.
The Indian Navy command reports that in connection with the global problem of the coronavirus, one has to refuse to call Indian warships at foreign ports. But such a failure threatens a shortage on board ships of drinking water, food, and fuel.
To partially cope with this problem, it was decided to use Indian forces to supply ships on the high seas. For example, the Indian Navy patrol ship INS Tarkash was refueled from an Indian tanker in the waters of the Gulf of Oman.
The command report says that Indian warships are located in the Strait of Malacca, as well as near Mauritius, Seychelles and Sri Lanka. In particular, one of the warships escorted a ship with a load of food (rice) for Madagascar.
Now, as noted, it is necessary to immediately check the coronavirus crews immediately after the ships return to bases in India.
New Delhi does not hide the fact that the situation with the epidemic can lead to a significant reduction in the volume of anti-piracy missions of the country's Navy:
There is a threat to the full implementation of tasks in the framework of anti-piracy missions.
From the report:
The Navy has taken steps to continuously monitor the health and symptoms of its personnel, which is part of any planned sailing in the coming days. Medical teams on board ships monitor the health of staff. This became important after the American sailors on the aircraft carrier of the US Navy, on board of which there were more than 5000 US troops, were infected.