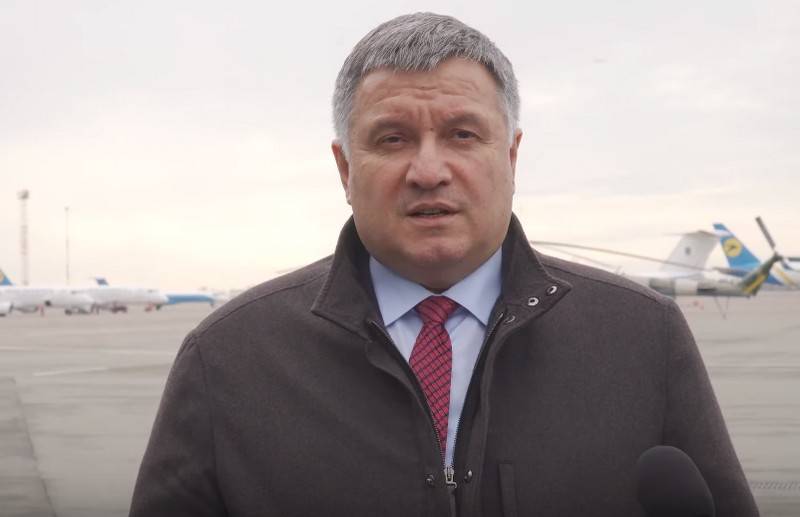 The head of the Ukrainian Ministry of the Interior Arsen Avakov called on citizens of Ukraine "not to be afraid of a coup." He stated this in an interview with Babel.
During an interview, Avakov was asked the question: "When you have already organized a coup d'etat, oust (President) Zelensky and become a dictator?" In response, the Minister of Internal Affairs assured that there was no need to fear a coup, since if he does, he will be "defeated in favor of the Ukrainian people." At the same time, Avakov criticized those who raise the topic of a coup in Ukraine.
For those who think and discuss this topic, I can say one thing - idiots! ... Let's rejoice that competent people are in the country. For these qualities, I respect my employees.
- he said.
At the same time, Avakov noted that the president in Ukraine is "good" and "fulfills his function". In the same vein, he spoke in relation to the Prime Minister of Ukraine:
And the Prime Minister is also not a fool, but a hardworking, adequate person
Meanwhile, according to opinion polls, Zelensky's rating in Ukraine is steadily falling. If earlier more than 80% of the country's population were ready to vote for him, then today this figure does not exceed 25%.
In turn, the head of the Ministry of Internal Affairs of Ukraine Arsen Avakov, according to Ukrainian political experts, is a "gray cardinal", behind whom very real forces stand. If desired, Avakov can arrange a coup in Ukraine, he will have enough forces and means for this. It's just not known how the West will react to this.