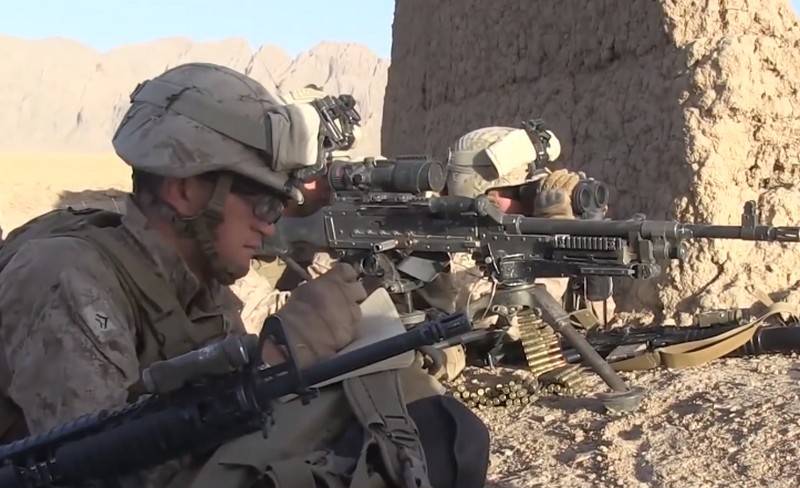 The United States intends to resume hostilities in Iraq with the goal of destroying the units of Iraqi militias supported by Iran. This was reported by The New York Times (NYT), citing informed sources in the US Department of Defense.
According to the publication, the Pentagon issued a directive last week on the preparation of a campaign to destroy the Iraqi militia, which threatens with new attacks against US troops. However, the commander of the US Armed Forces in Iraq opposed the company, who warned that such a campaign could be counterproductive and could lead to a war with Iran.
According to the American general, stated with the memorandum, the new military company will require the sending of an additional US military contingent to Iraq, as well as distracting the military from fulfilling the main mission in Iraq - preparing the Iraqi army to confront the Islamic State (banned in Russia).
Recall that at present, the American coalition is redeploying its forces in Iraq, freeing and transferring military bases to the Iraqi army. According to reports, part of the US military contingent is being withdrawn to neighboring countries, including the territory of Syria.
Pentagon plans were commented on by Federation Council member Alexei Pushkov, who said that the escalation of hostilities in Iraq indicates Washington's "bad habit" that would not lead the United States to victory.
The US cannot get rid of bad habits: even in the midst of an epidemic, they plan to escalate hostilities in Iraq, hoping to destroy the "pro-Iranian groups" there. For the United States this will not end in victory. It already looks like a previously lost battle in a foreign territory
- wrote a politician on Twitter.