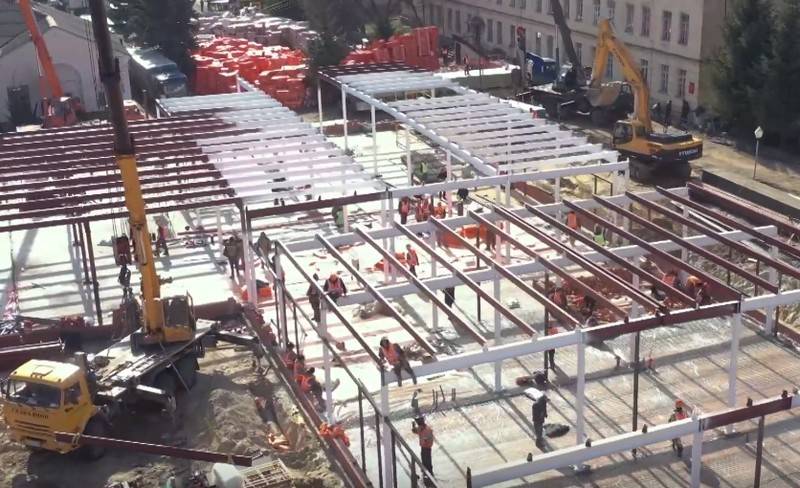 The Ministry of Defense has accelerated the construction of 16 military medical centers, work is ahead of schedule. This was reported by the press service of the military department.
The Russian Ministry of Defense has significantly accelerated the construction of all 16 medical centers amid the situation with coronavirus. The work is going on in three shifts, the filling of the foundations has been completed at the facilities and installation of the buildings themselves has begun.
All 16 medical centers are being built ahead of schedule. The works are deployed at construction sites around the clock in three shifts. At the facilities involved more than 3,5 thousand specialists and 800 pieces of equipment
- said in a statement.
The military department explained that the first medical center will be open in Nizhny Novgorod by April 20. The first eight medical centers will work until April 30, the rest - until May 15. These centers will be able to provide medical assistance to both military personnel and the civilian population.
Until April 30, we will complete the construction of eight infection centers in Odintsovo, Podolsk, Nizhny Novgorod, Volgograd, Novosibirsk, Orenburg, Sosnovy Bor and Ussuriysk. And until May 15 - the remaining eight centers
- said Deputy Minister of Defense of Russia Timur Ivanov.
Note that to date, coronavirus diseases in the Russian army have not been recorded. In total, 3 thousand 241 military personnel were tested, all the results are negative.