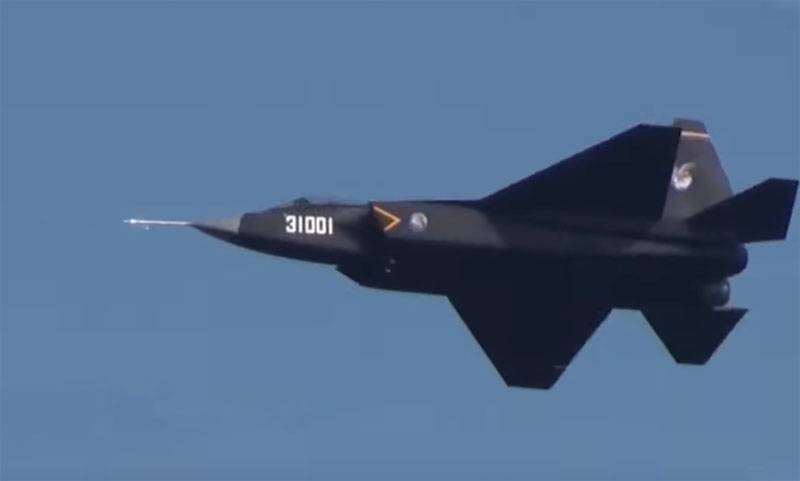 The Chinese press is discussing a growing partnership between China and Pakistan. The military section of the Sohu portal says that under current conditions it would be nice to continue along the path of military-technical cooperation with Islamabad. The author of the material is sure that with the help of such cooperation "it is possible to resist India more effectively". In particular, it recalls how in February last year, the Indian Air Force violated the Pakistani air borders and launched a strike, calling it a blow to the terrorist camp in Balakota.
Sohu notes that China and Pakistan are already actively cooperating in terms of combat projects
aviation
. At the same time, it is suggested that Pakistan receive "substantially greater help" in the Chinese media. As such assistance, the author suggests introducing Pakistan into the program for creating the fifth generation fighter J-31.
From the material:
Faced with the Indian invasion, Pakistan would like to acquire Chinese J-10C aircraft. But if Pakistan can afford to buy a batch of J-10C, then would it not be better for him to offer the option J-31.
The author concretizes his thought. According to him, even if Pakistan contracts several J-10s, then this will not be enough to withstand the Indian Su-30MKI and the Rafale purchased from France. So far, there are problems with the supply of Rafale to India. They promised to deliver the first batch in April-May, but due to well-known events in the world, the deadlines are postponed.
From the article:
So why not give Pakistan the opportunity to take a step forward - an option with the J-31.
The author believes that the J-31 will help the Pakistan Air Force in the confrontation with the mentioned Indian Air Force aircraft.
It should be recalled that the J-31 program stalled in China itself. In China, this aircraft is positioned as the future basis for the wing of the PLA Navy aircraft carriers. However, several important problems have not yet been resolved, including problems with take-off and landing parameters related to optimal combat load.
The article does not hide the fact that Chinese designers with J-31 have problems, but they relate to precisely that component that is characteristic of carrier-based fighters. Pakistan does not need such a component today. Therefore, the Chinese author offers an export version of the J-31 for the Pakistan Air Force.