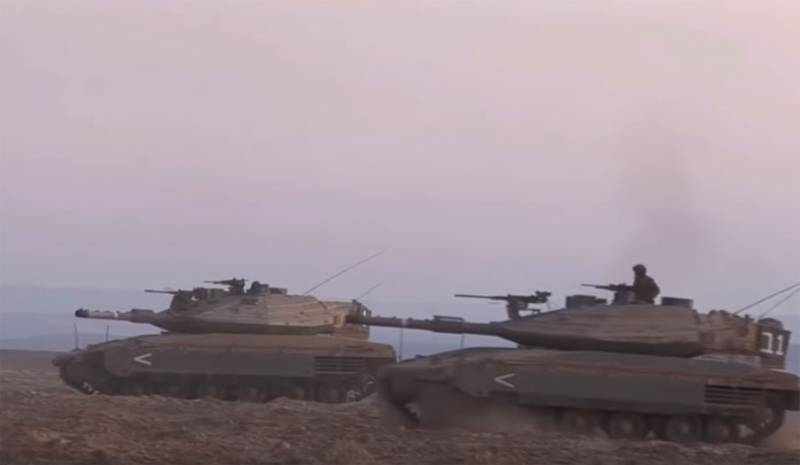 Amid the opening of the Israel Crisis Management Center in the Jerusalem Mountains, built about 10 years ago in case of war, the Israeli army launched an attack on the Gaza Strip. It is reported that the attack was a response to the shelling of Israeli territory. Around 9 p.m., a rocket fired from Gaza fell in an uninhabited part of Israel.
Israeli media report a missile strike on the northern part of Gaza, inflicted by drones. The goals of the attacks have traditionally been called Hamas combat wing infrastructure. According to the latest information, two air-to-ground missiles were fired for these purposes.
After that, IDF airplanes were lifted into the air and continued to attack Gaza. In particular, aerial bombardment was carried out at targets east of Jabaliya.
But Israel decided not to stop there either. Fire was opened on the eastern suburbs of Gaza from
tank
guns. And in this case, the IDF said that tank shells hit "militants' objects."
At the same time, victims of shelling are not currently reported.
This is the first time in several months that Israel has used a manned and unmanned strike against Gaza.
Aviation
as well as tank units.