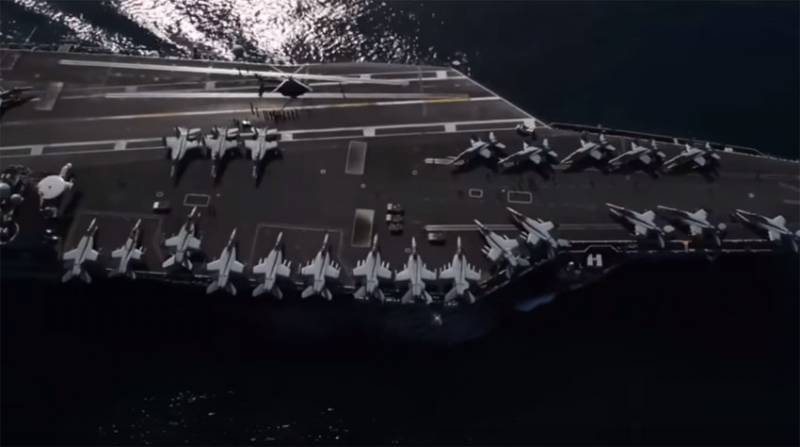 A few days ago, material appeared in the American media reporting that the Pentagon was considering a list of measures in case of an outbreak of coronavirus on ships of the US Navy on long voyages. One of the measures called the possible evacuation by helicopters of those crew members who become infected with the coronavirus. But for such an evacuation, a ship with infected people should come closer to the shore.
Today it became known about the critical situation for the US command related to the appearance of patients with COVID-19 aboard the aircraft carrier Theodore Roosevelt.
According to data published by the US command, there are currently 25 infected sailors on board this warship. According to the acting head of the US Navy Department, Thomas Modley, there were three infected a few days ago.
Modules:
We are now deciding that all the members of the crew of the aircraft carrier Theodore Roosevelt pass the tests for COVID-19.
It is possible that in fact on board an aircraft carrier of the US Navy there may be substantially more than 25 infected with a coronavirus.
Experts suspect that the command is deliberately hiding the number of infected people, so that "a potential adversary does not conclude that the aircraft carrier strike group is not operational." An example is given of situations with cruise ships, where in the presence of one sick person a few days later, hundreds of passengers who had to be in an enclosed space detected the disease.
For reference: Theodore Roosevelt (CVN-71) has been in service with the U.S. Navy since 1986. Its wing consists of more than 80 aircraft and helicopters. In 1999, he took an active part in the hostilities against Yugoslavia. Modernization took place in 2007. On board are about 5,5 thousand people.