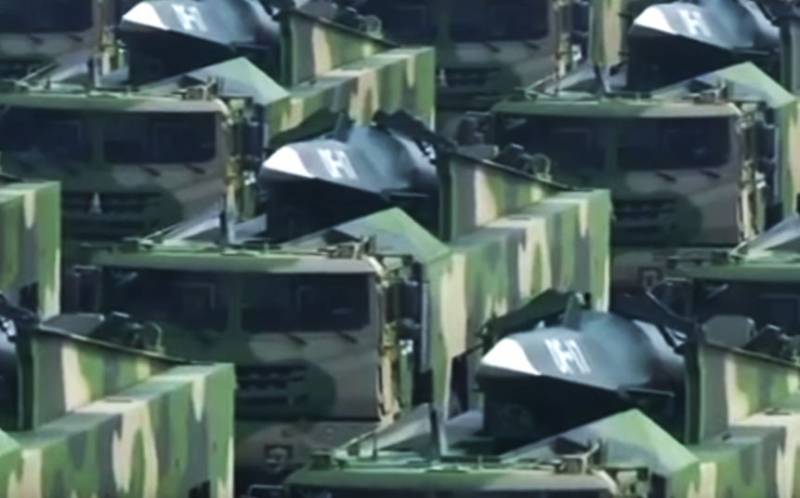 The Chinese information resource Sohu came out with material on hypersonic weapons. The author, who apparently decided to give out a "sensation of home cooking," announced that there is only one country in the world that today has "real hypersonic
weapon
", And this is" not Russia and not the United States. "
From the material:
Today in the world there is only one real hypersonic missile. And it is in the arsenal of China, and not Russia and the United States.
An article in the Chinese media claimed that the United States had great technical difficulties in creating hypersonic weapons and was now making up for lost opportunities.
Sohu:
John Hayten, deputy chief of the Joint Chiefs of Staff, recently said the U.S. military wasted 20 precious years.
The Chinese author is sure that we are talking about the years when "the United States missed the opportunity to get their own hypersonic weapons."
From the material:
Although Russia relies on the legacy left by the Soviet Union in terms of hypersonic weapons and is mostly ahead of the United States, it is still far behind China. The lack of investment has led to a slow advance in hypersonic weapon technology. At the same time, doubts about the presence of hypersonic weapons in Russia, including Zircon hypersonic missiles, are voiced by many, including the United States.
Further, the author concludes, stating that "the only hypersonic missile in the world that is currently in service is the Chinese DF-17.
From the article:
China is the only country to have a hypersonic missile and dare to show it in public.
Apparently, the Chinese author is really poorly familiar with modern weapons and does not know that the Russian Armed Forces are armed with, for example, the "Dagger" hypersonic missile system. Based on this, the material in Sohu can be attributed to the Chinese version of ostentatious cheers-patriotism.